© 2009
Rapid Modelling for Increasing Competitiveness
Tools and Mindset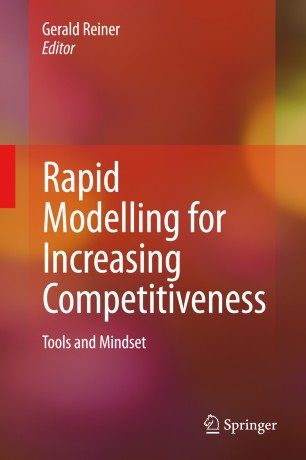 Table of contents
About these proceedings
Introduction
This proceedings volume of selected papers presented at the 1st Rapid Modelling Conference "Increasing Competitiveness – Tools and Mindset" gives a state-of-the-art overview of current research and new developments in the field of rapid modelling linked with lead time reduction. Rapid Modelling is generally based on queuing theory, but other mathematical modelling techniques are of interest, as are simulation models to facilitate the transfer of knowledge from theory to application, providing the theoretical foundations for successful lead time reduction.
The interested reader (researcher as well as practitioner) should have a good overview of current activity in this field. Rapid Modelling for Increasing Competitiveness suggests that companies which are equipped for speed, with innovative processes, will outperform their slower competitors in many industries. Furthermore, this work also contributes to the scientific fields of operations management, production management, supply chain management, industrial engineering and operations research. The research papers presented in this book can be used to support the exchange of knowledge – between researchers, as well as practitioners – on the subject of increasing competitiveness through speed.
Rapid Modelling for Increasing Competitiveness is supported by the EU Seventh Framework Programme – The People Programme – Industry-Academia Partnerships and Pathways Project (No. 217891) "How revolutionary queuing based modelling software helps keeping jobs in Europe. The creation of a lead time reduction software that increases industry competitiveness and supports academic research."
Keywords
Lean
Logistics
Manufacturing
Manufacturing System
Manufacturing System Design
Operations Management
Operations Research
Performance Measurement
Queuing Networks
Rapid Modeling
Simulation
Supply Chain Management
linear optimization
organization
production
Bibliographic information