© 2009
Collaborative Design and Planning for Digital Manufacturing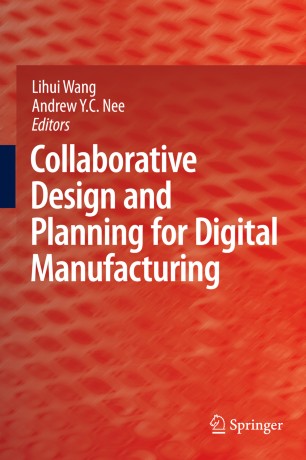 About this book
Introduction
Collaborative design has attracted much attention among researchers in recent years. With increasingly decentralized manufacturing systems and processes, more collaborative approaches are needed to support distributed manufacturing operations.
Collaborative Design and Planning for Digital Manufacturing presents a focused collection of quality chapters on the state-of-the-art research efforts in the area of collaborative design and planning, as well as their practical applications towards digital manufacturing.
A range of innovative methods and collaborative systems is analysed, examining the emerging technologies and their practical applications that contribute directly to digital manufacturing. Each chapter of the book addresses a specific new approach and offers practical solutions for real scenarios of collaborative design and planning in digital manufacturing. The authors discuss solutions in a number of areas, including:
• cross-discipline information sharing;
• workflow management;
• integration of suppliers into a process chain; and
• performance measures of distributed manufacturing systems.
Collaborative Design and Planning for Digital Manufacturing provides both a broad-based review of the key areas of research in digital manufacturing, and an in-depth treatment of particular methodologies and systems, from collaborative design to distributed planning, monitoring and control. Recent development and innovations in this area provide a pool of focused research efforts, relevant to a wide readership from academic researchers to practising engineers.
Keywords
Collaborative Design
Distributed Planning
Manufacturing Systems
Monitoring
computer-aided design (CAD)
control
information
manufacturing
product design
product development
radio-frequency identification (RFID)
rapid prototyping
uncertainty
vi
Bibliographic information