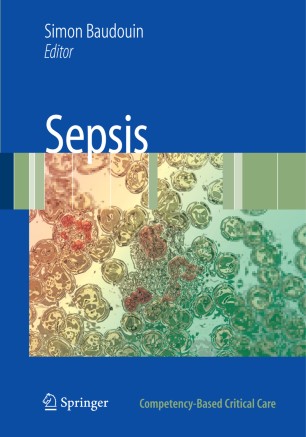 About this book
Introduction
Sepsis is a multi-factorial disease process and this volume provides comprehensive and in-depth reviews of both the basic science and more practical aspects of patient management. These include detailed information on the epidemiology and genetics of sepsis as well as the metabolic and cardiovascular responses to infection. Infectious disease, in relation to sepsis, is well covered including chapters on unusual/exotic infections, control of infection and the rational use of antibiotics. Haematological aspects of sepsis are also reviewed in detail. Further chapters focus on the currently controversial areas of clinical trial design in sepsis and protocol-driven care. A specific chapter, with illustrated cases, draws practical lessons and offers useful management "tips".
The patient with sepsis provides a major challenge to the hospital acute team and septic shock is the commonest cause of admission to General Critical Care Units in the industrialised world. The incidence of sepsis is also increasing, in part due to the more complex patient case mix which is a feature of modern hospital practice.
This volume is useful to both trainees in Critical Care and Anaesthesia as well as Infectious Disease and General Medical trainees. It also provides qualified practitioners in these fields with a comprehensive resource on sepsis-related topics.
Keywords
Care
Cbcc
Critical
Lumley
Sepsis
antibiotics
bacteria
bacterial infection
bacterial infections
infection
infection control
infections
Bibliographic information
Reviews
From the reviews:
"This brief, multiauthored monograph reviews the recent thinking on a variety of infectious disease issues. … Practitioners seeking an update on infectious diseases as related to critical illness are an appropriate audience for this work which comes from a variety of contributors in the United Kingdom. … Tables and multicolored type allow ready identification of key content. Photographs are used occasionally and reproduce well. Line drawings are used effectively. … The book covers a wide ranging set of topics." (David J. Dries, Doody's Review Service, March, 2008)