© 2016
Mathematics for Natural Scientists
Fundamentals and Basics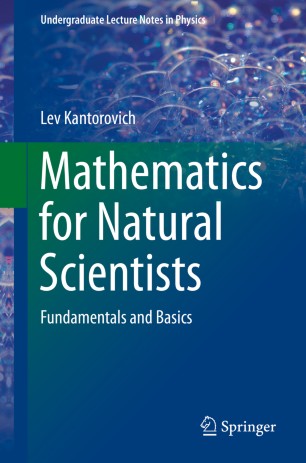 About this book
Introduction
This book, the first in a two part series, covers a course of mathematics tailored specifically for physics, engineering and chemistry students at the undergraduate level. It is unique in that it begins with logical concepts of mathematics first encountered at A-level and covers them in thorough detail, filling in the gaps in students' knowledge and reasoning. Then the book aids the leap between A-level and university-level mathematics, with complete proofs provided throughout and all complex mathematical concepts and techniques presented in a clear and transparent manner. Numerous examples and problems (with answers) are given for each section and, where appropriate, mathematical concepts are illustrated in a physics context.
This text gives an invaluable foundation to students and a comprehensive aid to lecturers.
Mathematics for Natural Scientists: Fundamentals and Basics is the first of two volumes. Advanced topics and their applications in physics are covered in the second volume.
Keywords
Engineering Mathematics
Math for engineering students
Math for physics students
Math for the physical sciences
Math used in physics and engineering
Mathematical Methods in Physics
Mathematics for engineering students
Mathematics for physics students
Mathematics of physical sciences
Bibliographic information