© 2018
Plan Your Financial Future
A Comprehensive Guidebook to Growing Your Net Worth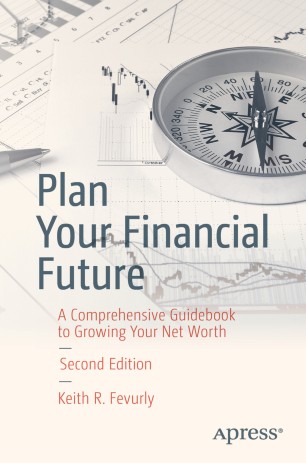 Table of contents
About this book
Introduction
Get your financial life in order. This comprehensive and objective guidebook will help you grow your net worth on a steady and increasing basis, regardless of your income level.
This new and expanded edition covers changes and strategies to maximize financial benefits and planning resulting from the recent tax legislation, beginning January 2018, and changes to the Affordable Care and Protection Act of 2010. Covering all the financial bases you can reasonably expect to confront in your lifetime, such as insurance, investing, income tax planning, Social Security, Medicare, and more, this vital resource begins with techniques to protect a consumer's personal and business assets. It then transitions into the wealth accumulation process and outlines tax management measures, as well as the distribution of wealth for higher education, retirement, and estate planning purposes.
Written by an expert and long-standing educator in the field of personal financial planning, Plan Your Financial Future is a no-nonsense, straightforward, and holistic view of the financial planning process. It is the one resource you need to become a more knowledgeable saver and translate those savings into the accumulation of future wealth.

What You'll Learn:
Insure yourself, your family, and your property against the possibility of significant loss
Invest in financial or real assets—or both
Implement effective tax planning and management techniques
Distribute your estate at death to your intended beneficiaries in a tax-efficient manner
Discover strategies to maximize financial health taking into consideration the new tax legislation, effective January 1, 2018
Keywords
finance
financial planning
Wealth Management
Insurance
assets
investment
income tax
budget
estate
personal finance
Budgeting
Money Management
Retirement Planning
Bibliographic information