© 2001
Persistent Organic Pollutants
Environmental Behaviour and Pathways of Human Exposure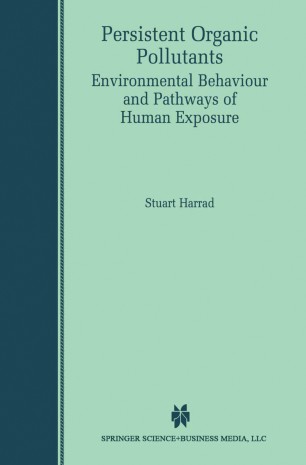 About this book
Introduction
Persistent Organic Pollutants (POPs) continue to be the subject of concern amongst the public, as well as the scientific and policy-making communities. These concerns are exemplified by the international efforts co-ordinated by the United Nations' Environment Programme and the +Economic Commission for Europe. Whilst the ultimate origin of this concern is the adverse effects of persistent organic pollutants in both humans and wildlife, there are other factors involved. In particular, whilst ambient concentrations of POPs in air and water present little direct hazard via inhalation and ingestion respectively, their propensity for transfer through the food chain means that species at the top of the ecological pyramid - including humans - can be exposed to concentrations of concern via their diet. Furthermore, their ability to undergo long-range atmospheric transport means that they represent a truly cross-boundary problem for mankind.
Persistent Organic Pollutants focuses on the sources, atmospheric behaviour, terrestrial and aquatic food chain transfer, and human exposure and fate aspects of this important class of chemicals. Other topical issues are addressed, namely: temporal trends in contamination; their transport to polar regions; and the significance of the former Warsaw Pact nations of Central and Eastern Europe as both a global reservoir and source of POPs. Whilst the main focus is on PCDD/Fs, PCBs, and PAH; other organochlorine POPs such as DDT, lindane, and dieldrin are covered.
Persistent Organic Pollutants also provides up-to-date, detailed, and authoritative coverage required by academics, environmental consultants, and policy-makers. Sufficient introductory material is also included to be of relevance to final year undergraduates, Masters and PhD students in Environmental Science/Chemistry.
Keywords
DDT
Europe
chemistry
environment
environmental science
hazard
transport
Bibliographic information