Peace Psychology in the Balkans
Dealing with a Violent Past while Building Peace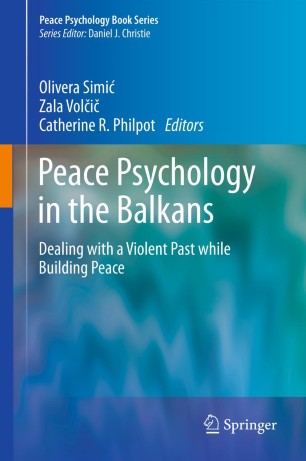 Table of contents
About this book
Introduction
From a history of repressive regimes and genocidal warfare, the Balkan region is undergoing full-scale transformation, politically, economically, culturally, and psychologically. These conditions make this part of the world a microcosm of peacebuilding, in terms of both the traumatic past that must be addressed and prospects for future nonviolence.
Balancing optimism with realism, Peace Psychology in the Balkans analyzes the complex causes of violence and explores peace efforts in Romania, Serbia, Bosnia-Herzegovina, Croatia and Macedonia. The range of peace objectives is shown in this unique context, from promoting the absence of conflict to advocating for justice, equality, and positive relations between groups. Contributors consider the peacebuilding potential of the schools, the arts and media, national symbols, and other cultural institutions. And an analysis of ethnocentrism offers valuable insights into why conflict arises and how it may be prevented. Among the topics covered:
The role of schools in inter-ethnic peacemaking.
Transforming violent masculinities in Serbia and beyond.
Ten years after the war: internalizing and externalizing symptoms in Bosnian young adults.
Risk and resilience among refugees in Serbia.
Overcoming ethnic hatred: peacebuilding and violence prevention in divided societies.
Coming to terms with the past: collective moral responsibility and reconciliation.
The chapters of Peace Psychology in the Balkans provide profound lessons for peacebuilding across nations and settings, contributing to the book's value for researchers and students in peace and conflict studies, cultural psychology, and political science.
Keywords
Bosnia and Herzegovina
Coercive Power-sharing
communism and nationalism
ethnocentrism and conflict
postwar society
social identity
Bibliographic information