© 1996
Multimedia Tools and Applications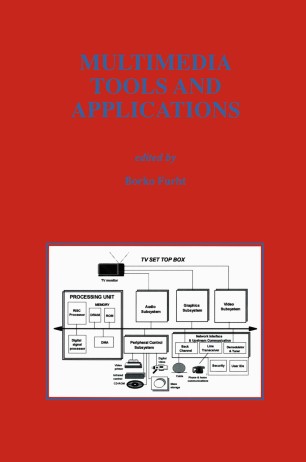 About this book
Introduction
Multimedia computing has emerged in the last few years as a major area of research. Multimedia computer systems have opened a wide range of applications by combining a variety of information sources, such as voice, graphics, animation, images, audio, and full-motion video. Looking at the big picture, multimedia can be viewed as the merging of three industries: the computer, communications, and broadcasting industries.
Research and development efforts in multimedia computing can be divided into two areas. As the first area of research, much effort has been centered on the stand-alone multimedia workstation and associated software systems and tools, such as music composition, computer-aided education and training, and interactive video. However, the combination of multimedia computing with distributed systems offers even greater potential. New applications based on distributed multimedia systems include multimedia information systems, collaborative and videoconferencing systems, on-demand multimedia services, and distance learning.
Multimedia Tools and Applications is one of two volumes published by Kluwer, both of which provide a broad introduction to this fast moving area. This book covers selected tools applied in multimedia systems and key multimedia applications. Topics presented include multimedia application development techniques, techniques for content-based manipulation of image databases, techniques for selection and dissemination of digital video, and tools for digital video segmentation. Selected key applications described in the book include multimedia news services, multimedia courseware and training, interactive television systems, digital video libraries, multimedia messaging systems, and interactive multimedia publishing systems.
The second book, Multimedia Systems and Techniques, covers fundamental concepts and techniques used in multimedia systems. The topics include multimedia objects and related models, multimedia compression techniques and standards, multimedia interfaces, multimedia storage techniques, multimedia communication and networking, multimedia synchronization techniques, multimedia information systems, scheduling in multimedia systems, and video indexing and retrieval techniques.
Multimedia Tools and Applications, along with its companion volume, is intended for anyone involved in multimedia system design and applications and can be used as a textbook for advanced courses on multimedia.
Keywords
ATM
Animation
Audio
Digital Video
Multimedia
Standard
Text
Video
communication
development
distributed systems
production
Bibliographic information