© 2012
Long-Term Durability of Polymeric Matrix Composites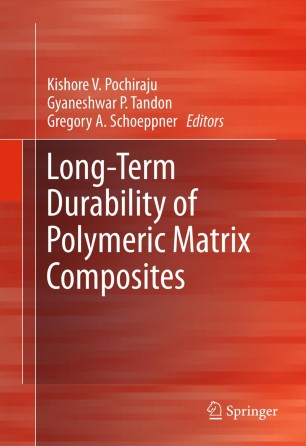 About this book
Introduction
Long-Term Durability of Polymeric Matrix Composites presents a comprehensive knowledge-set of matrix, fiber and interphase behavior under long-term aging conditions, theoretical modeling and experimental methods. This book covers long-term constituent behavior, predictive methodologies, experimental validation and design practice. Readers will also find a discussion of various applications, including aging air craft structures, aging civil infrastructure, in addition to engines and high temperature applications. This book also:
Covers a wide range of polymeric matrix composite applications
Focuses on the durability and aging of various polymeric matrix composite materials
Describes micro-mechanical and multi-scale modeling and simulation techniques
Long-Term Durability of Polymeric Matrix Composites is an ideal book for engineers and materials scientists designing composite structures with long-term durability and damage tolerance requirements.
Keywords
accelerated aging methods
interface effects
interphase effects
long-term durability
mechanical and thermal fatigue
thermo-oxidative aging
Bibliographic information