Te Puna - A New Zealand Mission Station
Historical Archaeology in New Zealand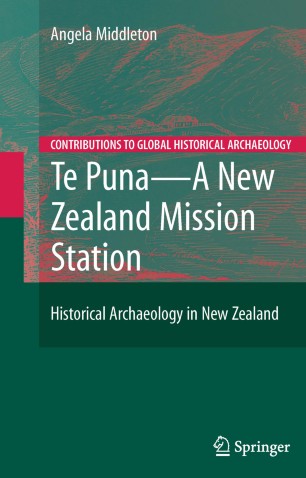 About this book
Introduction
Evangelical missionary societies have been associated with the processes of colonization throughout the globe, from North America to India, Africa, and into the Pacific. In late eighteenth century Britain the Church Missionary Society for Africa and the East (CMS) began its missionary ventures, and in the early nineteenth century sent three of its members to New Zealand, then an unknown, little-explored part of the world. This book anthropologizes the processes of missionization, presenting a case study of the New Zealand CMS mission station, Te Puna, settled in 1832 following the closure of New Zealand's first mission, established in 1814.
The historical archaeology of Te Puna demonstrates the particularities of one outpost of early nineteenth century British colonization, but its story resonates around the globe, reflecting local differences as well as common patterns in missionization. In all mission types, domesticity is revealed as a central, unifying concern of the 'civilizing mission'; other themes of interaction with indigenous peoples, household economy, the development of commerce, and social and gender relations were played out. Across the globe, a common material culture traveled with its evangelizing (and colonizing) settlers, with artifacts appearing as cultural markers from Cape Town in South Africa, to Tasmania and Victoria in Australia, and the even more remote Bay of Islands in New Zealand.
This book brings to life the Te Puna mission: a simple, rural household, where the larger dramas of settlement, colonization, and culture contact are clearly reflected in the archaeological and archival records. At the same time, the processes of missionization within New Zealand are placed within the wider framework of evangelical efforts in other parts of the world in the early nineteenth century.
Keywords
Colonisation
Colonization
Cultural Studies
Indiginous Peoples
Missionary
Oceania
archaeological investigations
historical archaeology
material culture
Bibliographic information