Elwyn Simons: A Search for Origins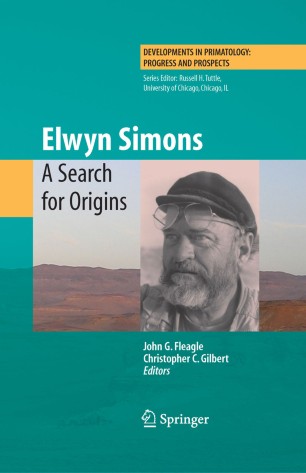 Table of contents
About this book
Introduction
Elwyn Simons: A Search for Origins
John G. Fleagle and Christopher C. Gilbert, Editors
For nearly a half century, Dr. Elwyn Simons has dominated the study of primate evolution. This volume summarizes the current state of knowledge in many aspects of primate and human evolution that have been studied by Simons and his colleagues and places it in a broader paleontological and historical perspective.
A Search for Origins contains the results of new research and reviews of many of the critical issues in primate and human paleontology during the last half of the twentieth century as well as other aspects of African paleontology, geology, and primate conservation.
The chapters include a wide range of important new works that are valuable contributions to the field of physical anthropology and are certain to be widely cited and used in teaching. The authors of this text are an extremely distinguished group of international authorities on all aspects of primate evolution, human evolution, and primate behavior.
Keywords
Charles Darwin
Darwin
Evolution
Fauna
primate behavior
primates
the origin
Bibliographic information