A Comprehensive Guide to Child Custody Evaluations: Mental Health and Legal Perspectives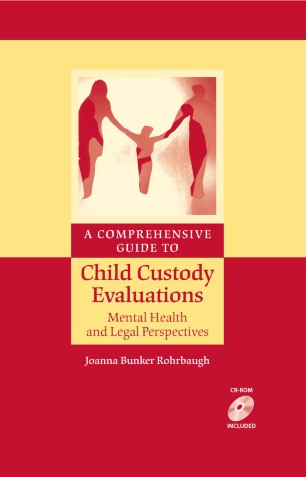 Table of contents
About this book
Introduction
Whether assessing general family functioning or specific areas of conflict, professionals ordering, conducting, or reviewing child custody evaluations require sound knowledge of three interrelated fields: up-todate legal issues, psychological findings, and forensic procedures. A Comprehensive Guide to Child Custody Evaluations covers these three essential areas to walk readers through the evaluation process clearly and concisely. This unique interdisciplinary book emphasizes professional ethics, children's psychological well-being, and clear communication among all parties as keys to resolving disputes with efficiency and thoroughness, and minimizing the chances of children and their families getting lost in red tape.
Among the Guide's features:
• Legal standards for custody evaluations and recommendations.
• Procedures for conducting custody evaluations, with the latest data on psychological testing, interviewing children, and home observations.
• Guidelines for writing: evaluation reports, orders for evaluations, parenting plans.
• Legal and ethical standards for critiquing evaluation reports.
• Current legal and research-based information on special issues, including alternative family arrangements, medical problems, child sexual abuse, estrangement, and parental abduction.
• Reference and resource sections provide additional support.
The Guide's interdisciplinary approach will be of invaluable aid to forensic mental health professionals in conducting evaluations and communicating results, family and probate judges in ordering and assessing custody evaluations, and family attorneys in deciding how to approach various aspects of the family situation, whether to request a custody evaluation, and how to proceed after the custody evaluation is done.
Keywords
Child Abuse
Child Sexual Abuse
Evaluation
family court
intervention
visitations
Bibliographic information