Plant Cytogenetics
Genome Structure and Chromosome Function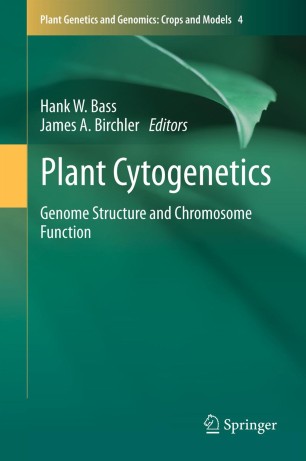 Table of contents
About this book
Introduction
This reference book provides information on plant cytogenetics for students, instructors, and researchers. Topics covered by international experts include classical cytogenetics of plant genomes; plant chromosome structure; functional, molecular cytology; and genome dynamics. In addition, chapters are included on several methods in plant cytogenetics, informatics, and even laboratory exercises for aspiring or practiced instructors. The book provides a unique combination of historical and modern subject matter, revealing the central role of plant cytogenetics in plant genetics and genomics as currently practiced. This breadth of coverage, together with the inclusion of methods and instruction, is intended to convey a deep and useful appreciation for plant cytogenetics. We hope it will inform and inspire students, researchers, and teachers to continue to employ plant cytogenetics to address fundamental questions about the cytology of plant chromosomes and genomes for years to come.
Hank W. Bass is a Professor in the Department of Biological Science at Florida State University.
James A. Birchler is a Professor in the Division of Biological Sciences at the University of Missouri.
Keywords
currentjks
cytogenetics
plant genetics
plant genomics
plant science
Bibliographic information