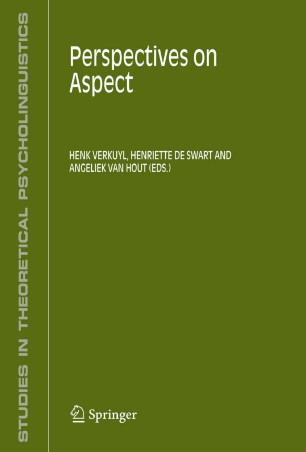 About this book
Introduction
The aim of this book is two-fold: to offer a retrospective view on the past thirty years of research on aspectuality and temporality as well as to develop new perspectives on the future development of the field. Articles contain overviews of the development of the field and/or present the state of the art of current research, suggesting new and upcoming lines of research. An important theme throughout the book is typological variation, and the relevance of empirical data for theory formation.
Together the articles in the book take a wide crosslinguistic scope including aspectual analyses of: English, and two varieties of English: African American English and Colloquial Singapore English, Italian, French, Bulgarian, Czech, Mandarin Chinese, West-Greenlandic, Wakashan languages, and Nakh-Daghestanian languages.
Audience: Scholars and students of aspectuality in semantics and at the syntax-semantics interface.
Keywords
American English
Chinese
English
Syntax
language
semantic
semantics
Bibliographic information