Abstract
The influence of various factors on the strengthening, restoration and strengthening of metal surfaces by frictional cladding is investigated. Applying electric current intensifies the process. The coating thickness and plasticity are also increased.
This is a preview of subscription content, log in to check access.
Access options
Buy single article
Instant access to the full article PDF.
US$ 39.95
Price includes VAT for USA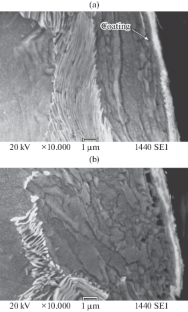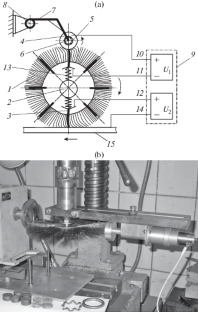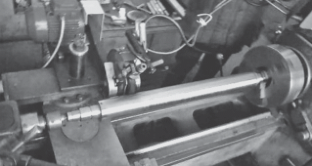 REFERENCES
1

Belevskii, L.S., Plasticheskoe deformirovanie poverkhnostnogo sloya i formirovanie pokrytiya pri nanesenii gibkim instrumentom (Plastic Deformation and Formation of Surface at Coating by Flexible Tool), Magnitogorsk: Magnitogorsk. Litsei, Ross. Akad. Nauk, 1996.

2

Belevskii, L.S., Belevskaya, I.V., Efimova, Yu.Yu., and Koptseva, N.V., Shock-friction combined processing with a flexible tool, Vestn. Magnitogorsk. Gos. Tekh. Univ. im. G.I. Nosova, 2014, no. 4 (48), pp. 53–57.

3

Belevskii, L.S., Tulupov, S.A., Tulupov, O.N., and Belevskii, I.L., RF Patent 2362664, 2009.

4

Belevskaya, I.V., Belevskii, L.S., Gubarev, E.V., and Efimova, Yu.Yu., The structure, crystallographic texture, microtopography of the surface of functional coatings deposited by a flexible tool, and their application. Part 2: The effect of functional coatings applied by a flexible tool on the properties of materials and their application, Izv. VUZov, Poroshk. Metall. Funkts. Pokrytiya, 2018, no. 1, pp. 36–43.

5

Zotov, A.V. and Chudinov, B.A., The use of deformation cladding by a flexible tool to improve the wear resistance of the synchronizer ring, Materialy XI Mezhdunarodnoi nauchno-prakticheskoi konferentsii "Sovremennye tekhnologii v mashinostroenii" (Proc. XI Int. Sci.-Pract. Conf. "Advanced Technologies in Machine Engineering"), Penza: Privolzh. Dom Znanii, 2007, pp. 22–24.

6

Antsupov, V.P., Zavalishchin, A.N., Kadoshnikov, V.I., and Dema, R.R., The improvement of resistance of the cutting tool by composite antifriction coatings, Tekhnol. Mashinostr., 2003, no. 4, pp. 25–26.

7

Basinyuk, V.L., Levantsevich, M.A., Maksimchenko, N.N., and Mardosevich, E.I., Improvement of triboengineering properties and noise reduction of tooth gears by cladding functional coatings on working surfaces of interfaced teeth, J. Frict. Wear, 2013, vol. 34, no. 6, pp. 438–443.

8

Levantsevich, M.A. and Maksimchenko, N.N., Performance of parts by surface cladding with a flexible tool, Uprochnyayushchie Tekhnol. Pokrytiya, 2015, no. 10 (130), pp. 16–20.
Funding
This work is carried out within a framework of the Go-vernment Order no. FZRU-2020-0011 of the Ministry of Science and Higher Education of the Russian Federation.
About this article
Cite this article
Belevskii, L.S., Levantsevich, M.A., Dema, R.R. et al. Surface Modification by a Flexible Tool. 2. Practical Use of Coating Application by Rotary Wire Brushes. Russ. Engin. Res. 40, 476–479 (2020). https://doi.org/10.3103/S1068798X20060052
Received:

Revised:

Accepted:

Published:

Issue Date:
Keywords:
frictional cladding

flexible tool

coatings

wear resistance

gears

tools

electrofrictional cladding