Abstract
In power cables with sector current-carrying strands (SCSs), impregnated with paper insulation, there is a tangential electric field component along the layers. The permissible electric strength along the paper tapes is about ten times less than in the normal direction, which is taken into account when developing three-wire power cables impregnated with paper insulation for voltages of 20 and 35 kV. The use of modern paper—plastic-impregnated insulation having higher performance characteristics than conventional impregnated paper insulation, can promote the creation of more efficient cable designs with individually shielded sector-shape conductors in a common lead sheath for a voltage of 20 kV. Each insulated strand of such cables has a copper shield, and so it is enough to consider the electric field in the cross section of the insulation of one SCS. The electric potential distribution is described by the Laplace differential equation, the solution of which is implemented by the finite element method using the Ansys Maxwell software package. A numerical study of the electric fields has been carried out for power cables with SCSs that have a cross section of 400 mm2 for a voltage of 20 kV. The curvature radius of the cable sectors varied from 5 to 7 mm with an insulation thickness of 7 to 9 mm. Based on the research results, the maximum values of the normal and tangential electric field components depending on the curvature radius of the sector strand and insulation thickness have been obtained. Insulation areas have been allocated in which the maximum absolute values of the tangential electric field strength components have been observed. The allowable values of the sector curvature radius and the thickness of insulation for power cables with paper-impregnated insulation for 20 kV have been determined.
Access options
Buy single article
Instant access to the full article PDF.
US$ 39.95
Tax calculation will be finalised during checkout.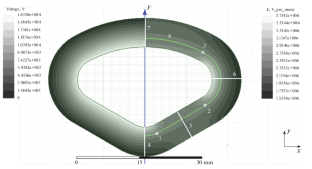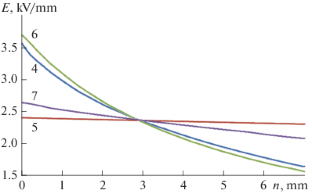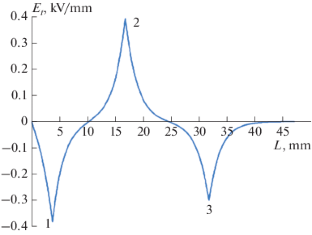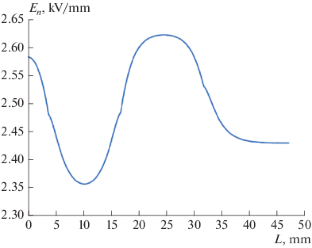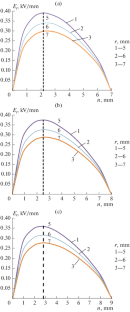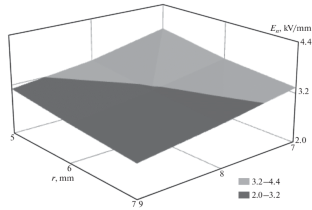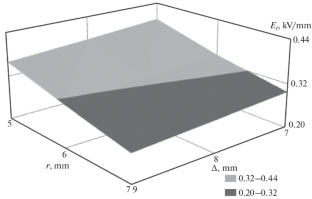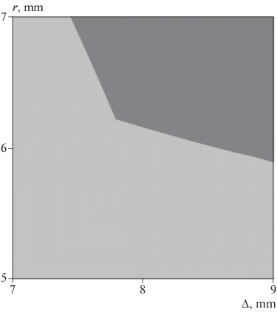 REFERENCES
1

Osnovy kabel'noi tekhniki (Principles of Cable Technology), Peshkov, I.B., Ed., Moscow: Akademiya, 2006.

2

Razygraev, S.N., The structure and behavior of impregnated paper cable insulation in medium voltage electric fields, Mezhdunar. Zh. Prikl. Fundam. Issled., 2015, no. 6.

3

Shcherbinin, A.G. and Kabirova, A.I., Mathematical modeling of the electric field of a cable with sector-shaped conductors, Nauchno-Tekh. Vestn. Povolzh'ya, 2017, no. 5.

4

Bessonov, L.A., Teoreticheskie osnovy elektrotekhniki. Elektromagnitnoe pole (Theoretical Foundations of Electrical Engineering. Electromagnetic Field), Moscow: Yurait, 2016.

5

Savchenko, V.G., Trufanova, N.M., and Shcherbinin, A.G., Calculation of sector-shaped conductor, Kabeli Provoda, 2011, no. 3 (328).

6

Kovrigin, L.A., Osnovy kabel'noi tekhniki (Principles of Cable Equipment), Perm: Perm. Gos. Tekh. Univ., 2006.
About this article
Cite this article
Shcherbinin, A.G., Lukoyanov, R.P. Numerical Studies of the Electric Field of a Power Cable with Sector Strands and Impregnated Paper–Plastic Insulation for a Voltage of 20 kV. Russ. Electr. Engin. 91, 698–702 (2020). https://doi.org/10.3103/S1068371220110115
Received:

Revised:

Accepted:

Published:

Issue Date:
Keywords:
power cable

impregnated paper–plastic insulation

sector current-carrying strands

normal and tangential electric field strength components

mathematical modelling