Abstract
Anticipation is a phenomenon of a kind of forward-looking reflection that sometimes allows the subject to "see" the future. A number of experts believe that anticipation is an effective method for improving reading skills in children. Effective use of anticipation can significantly increase a person's reading speed. The similarity of human learning processes and artificial neural algorithms suggests that introducing "anticipation"-based mechanisms into speech recognition algorithms can improve the quality of these systems. The article discusses the development of algorithms for modeling anticipation in speech recognition. It describes the proposed model and the setup of an experiment aimed at assessing the effect of anticipation mechanisms on the recognition result and discusses experimental findings and possible areas for further research on the topic.
Access options
Buy single article
Instant access to the full article PDF.
US$ 39.95
Tax calculation will be finalised during checkout.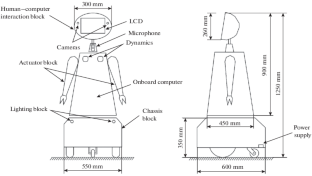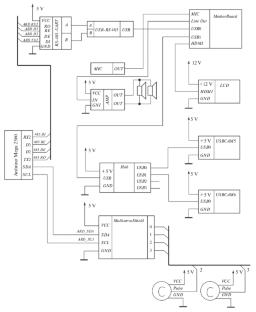 REFERENCES
1

Speech recognition with CMU Sphinx. https://habr.com/ru/post/267539/. Accessed February 2, 2020.

2

Bobkov, S.A. and Kurushin, D.S., Research of dependence of quality and speed of speech recognition on the size of a training sample for a dialogue system on CMU SPHINX, Materialy Vserossiiskoi nauchno-tekhnicheskoi konferentsii "Avtomatizirovannye sistemy upravleniya i informatsionnye tekhnologii" (Proc. All-Russ. Sci.-Tech. Conf. "Automated Control Systems and Information Technologies"), Perm, 2019.

3

An overview of classification methods of machine learning using Scikit-Learn. https://tproger.ru/translations/scikit-learn-in-python/. Accessed February 2, 2020.

4

What are hidden Markov's models. https://habr.com/ru/post/135281/ Accessed February 2, 2020.

5

Example of a dialogue scheme for learning English. https://github.com/daniel-kurushin/three_word_english/blob/master/10.jpg. Accessed June 25, 2020.

6

Karpov, A.A. and Kipyatkova, I.S., Assessment of performance of automatic speech recognition systems, Priborostroenie, 2012, no. 11.

7

Mingalev, A.V., Belov, A.V., Gabdullin, I.M., Agafonova, R.R., and Shusharin, S.N., Recognition of test objects on thermal images, Komp'yut. Opt., 2019, vol. 43, no. 3.

8

Novikova, N.M. and Noaman, S.A., Computer model of statistical image recognition, Nauchn. Ved. Belgorod. Gos. Univ., Ser. Ekon., Inf., 2012, no. 13-1 (132).

9

Mokeev, V.V. and Tomilov, S.V., Solution of the image recognition problem by the principal component method and linear discriminant analysis, Komp'yut. Opt., 2014, no. 4.
Additional information
Translated by A. Ovchinnikova
About this article
Cite this article
Bobkov, S.A., Kurushin, D.S., Perevalov, A.M. et al. Using Linguistic Anticipation to Improve the Quality of Speech Recognition in Robotic Systems. Russ. Electr. Engin. 91, 669–672 (2020). https://doi.org/10.3103/S1068371220110036
Received:

Revised:

Accepted:

Published:

Issue Date:
Keywords:
natural language processing

speech recognition

algorithms for language model usage

anticipation