Abstract
The paper presents results of the tribotechnical and acoustic characteristics of copper-based frictional composite materials depending on the composite structure and content of metallic (tin, iron) and carbon (coke, graphite) additives in the composition. Changes in the studied characteristics are most pronounced under dry friction conditions. The introduction of the additives leads to reduced friction components of noise to 56 dB. In the boundary friction mode, the greatest effect of introduced target additives on the acoustic characteristics does not exceed 11 dB relative to the material without additives. For a composite based on 12% tin bronze, an increase in the graphite content from 10 to 30 vol % results in a 5 dB noise reduction.
Access options
Buy single article
Instant access to the full article PDF.
US$ 39.95
Tax calculation will be finalised during checkout.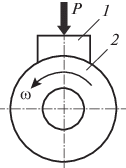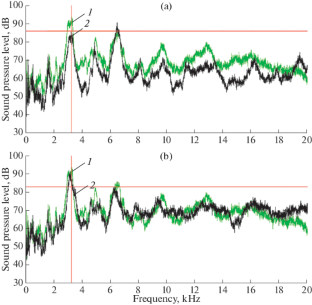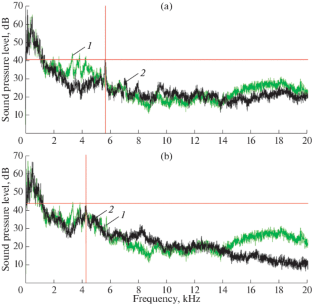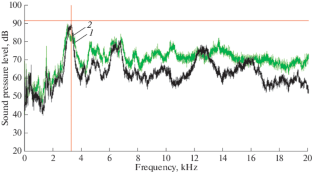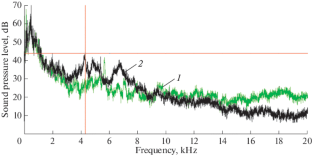 REFERENCES
1

Dmitrovich, A.A., Leshok, A.V., Rogovoy, A.N., and Maroka, D.I., Composite friction materials: main types and requirements for them, in Poroshkovaya metallurgiya (Powder Metallurgy), Minsk: Belorusskaya Nauka, 2015, no. 38, pp. 190–194.

2

Leshok, A.V., Il'yushchenko, A.F., Dmitrovich, A.A., Rogovoi, A.N., and Maroka, D.I., Analysis of a steel disk surface running in tandem with the metal–ceramic friction material MK-5 under the conditions of boundary friction of a hydromechanical transmission, J. Frict. Wear, 2016, vol. 37, no. 2, pp. 160–164.

3

Frantsevich, I.N. and Trefilov, V.I., Pororshkovaya metallurgiya v SSSR. Istoriya. Sovremennoe sostoyanie. Perspektivy (Powder Metallurgy in USSR: History, Modern State, and Prospectives), Moscow: Nauka, 1986.

4

Fedorchenko, I.M. and Kryachek, V.M., Sovremennye firktsionnye materialy (Modern Friction Materials), Kiev: Naukova Dumka, 1976.

5

Sergienko, V.P. and Bukharov, S.N., Noise and Vibration in Friction Systems, Glanz: Springer-Verlag, 2015.

6

Sergienko, V.P. and Bukharov, S.N., Noise and vibration in frictional joints of machines, Tribologia, 2008, no. 1, pp. 129–137.

7

Sergienko, V.P. and Bukharov, S.N., Formula and Structure Effect of Frictional Materials on Their Damping Properties and NVH Performance of Friction Joints: SAE Technical Paper No. 2009-01-3016, Warrendale, PA: SAE Int., 2009.

8

Sergienko, V.P. and Bukharov, S.N., Vibroacoustic activity of friction pairs depending on the dynamic characteristics of their materials, Mekh. Mash., Mekh. Mater., 2009, vol. 9, no. 4, pp. 27–33.

9

Friesen, T., Chatter in Wet Brakes, SAE Technical Paper No. 831318, Warrendale, PA: SAE Int., 1983.

10

Bukharov, S.N., Sergienko, V.P., and Grigor'ev, A.Ya., The influence of the roughness of a steel counterbody on the tribological characteristics of friction composites under friction in oil, J. Frict. Wear, 2019, vol. 40, no. 6, pp. 481–487.
About this article
Cite this article
Bukharov, S.N., Ilyushchenko, A.P., Leshok, A.V. et al. Triboacoustic Characteristics of Copper-Based Powder Frictional Composites for Operation in Dry and Boundary Friction Conditions. J. Frict. Wear 41, 487–491 (2020). https://doi.org/10.3103/S1068366620060033
Received:

Revised:

Accepted:

Published:

Issue Date:
Keywords:
acoustic characteristics

frictional material

friction

wear

noise

tin bronze

boundary friction