Abstract
An investigation is performed of the mechanism behind the peeling of an adsorbed flexible macromolecule from a surface under the action of a strong mean field formed by intermolecular interactions with other chains. The kinetic equation for the order parameter and its solution are obtained. The effect of a critical slowdown (in a sharp increase in periods of relaxation time at the critical point) is observed for finite chains.
Access options
Buy single article
Instant access to the full article PDF.
US$ 39.95
Tax calculation will be finalised during checkout.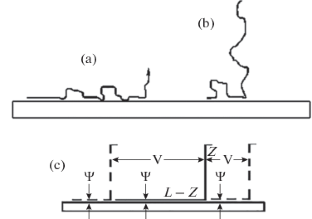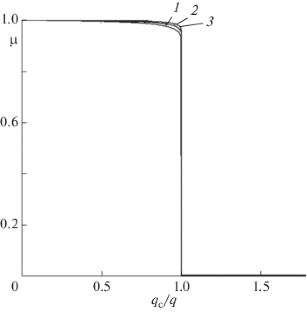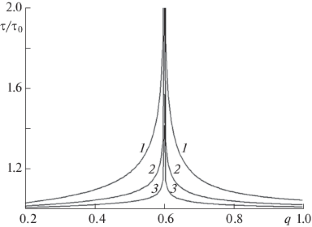 REFERENCES
1

Sanchez, I.C. and Fitzpatrick, L.E., Physics of Polymer Surfaces and Interfaces, Boston: Butterworth–Heinemann, 1992, p. 3.

2

Karim, A. and Kumar, S., Polymer Surfaces, Interfaces and Thin Films, Singapore: World Sci., 2000, p. 5.

3

Skvortsov, A.M., Klushin, L.I., Polotsky, A.A., et al., Phys. Rev. E: Stat., Nonlinear, Soft Matter Phys., 2012, vol. 85, no. 5, 031803.

4

Landau, L.D. and Lifshits, E.M., Teoreticheskaya fizika (Theoretical Physics), vol. 5: Statisticheskaya fizika (Statistical Physics), Moscow: Nauka, 1976, part 1.

5

Maksimov, A.V., Maksimova, O.G., and Diordiichuk, D.V., Bull. Russ. Acad. Sci.: Phys., 2013, vol. 77, no. 8, p. 1004.

6

Stanley, H.E., Introduction to Phase Transitions and Critical Phenomena, Oxford: Oxford Univ. Press, 1971.

7

Fleury, P.A., Science, 1981, vol. 211, no. 4478, p. 125.

8

Zhang, Sh., Qi, Sh., Klushin, L.I., et al., J. Chem. Phys., 2017, vol. 147, 064902.
Funding
This work was supported by the Russian Foundation for Basic Research, project no. 19-42-350001-r_a.
Ethics declarations
The authors declare there were no conflicts of interest.
About this article
Cite this article
Maximov, A.V., Maksimova, O.G. & Osipov, S.V. Kinetics of the Processes of Orientation and Adsorption in Polymer Adhesive Materials. Bull. Russ. Acad. Sci. Phys. 84, 1576–1578 (2020). https://doi.org/10.3103/S1062873820120254
Received:

Revised:

Accepted:

Published:

Issue Date: