Abstract
An algorithm for computing the impedance of a finite cylindrical shell submerged into liquid is developed. The formula obtained allows estimating the maximum and asymptotic values of impedance in dependence on the frequency and wave parameter of the exponential mode of the radial displacement of the shell.
Access options
Buy single article
Instant access to the full article PDF.
US$ 39.95
Tax calculation will be finalised during checkout.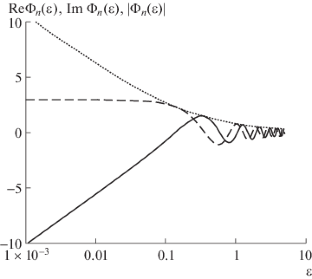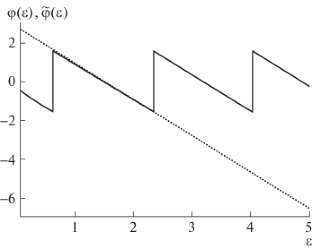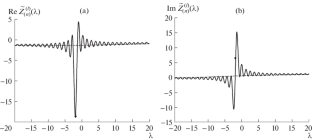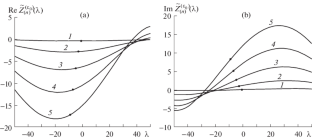 REFERENCES
1

Muzychenko, V.V. and Rybak, S.A., Radiation impedance of a limited cylindrical region, Akust. Zh., 1990, vol. 36, no. 5, p. 898.

2

Fedoryuk, M.V., Metod perevala (Saddle-Point Technique), Moscow: Kn. Dom LIBROKOM, 2015.

3

Marple, S.L., Digital Spectral Analysis: With Applications, Prentice-Hall, Inc., 1986.

4

Prochnost', ustoichivost', kolebaniya. Spravochnik (Strength, Stability, Vibration. Handbook), Birger, I.A. and Panovko, Ya.G., Eds., Moscow: Mashinostroenie, 1968, vol. 3.

5

Shenderov, E.L., Volnovye zadachi gidroakustiki (Wave Problems of Hydroacoustics), Leningrad: Sudostroenie, 1972.

6

Korn, G. and Korn, T., Spravochnik po matematike dlya nauchnykh rabotnikov i inzhenerov (Handbook of Mathematics for Scientists and Engineers), Moscow: Nauka, 1978.

7

Kosarev, O.I., Ostapishin, N.M., Bedny, I.A., and Mamonova, M.G., Distribution of fluid pressure along the length of a finite cylindrical oscillating shell, J. Mach. Manuf. Reliab., 2012, vol. 41, pp. 344–347.
About this article
Cite this article
Ostapishin, N.M. Estimate of the Impedance of a Finite Cylindrical Shell for the Exponential Mode of Displacement. J. Mach. Manuf. Reliab. 49, 914–919 (2020). https://doi.org/10.3103/S1052618820110114
Received:

Accepted:

Published:

Issue Date:
Keywords:
finite cylindrical shell

boundary conditions

oscillation mode

sound pressure

estimate of impedance.