Abstract—
This article describes a physical model of the application of a protective coating as well as an approach to mathematical simulation of thermal processes accompanying the application of a polymer coating on the surface of heat exchanger tubes, which allows us to estimate the temperature fields as a function of the material and thickness of heat exchanger tubes and the composition of the polymer coating.
Access options
Buy single article
Instant access to the full article PDF.
US$ 39.95
Tax calculation will be finalised during checkout.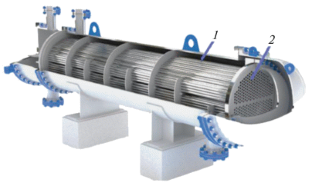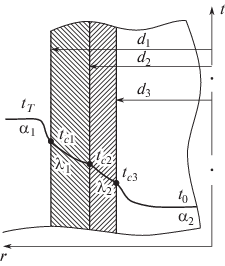 REFERENCES
1

Kravchenko, I.N., Puzryakov, A.F., and Erofeev, M.N., Nadezhnost' mashin i rabochego oborudovaniya pri ekspluatatsii i remonte. Monografiya (Reliability of Machines and Working Equipment during Operation and Repair. Monograph), Saarbrücken: LAP LAMBERT Academic Publishing GmbH Co. KG, 2011.

2

Kravchenko, I.N., Erofeev, M.N., Chekha, T.A., and Zakharova, M.S., Automated control of changes in the technical condition of machines and equipment, Stroit. Dorozhn. Mash., 2016, no. 12, p. 35.

3

Godovoi otchet o deyatel'nosti Federal'noi sluzhby po ekologicheskomu, tekhnologicheskomu i atomnomu nadzoru (Annual Report on the Activities of the Federal Service for Environmental, Technological and Nuclear Supervision), Moscow: NTTs PB, 2017–2019.

4

Pankin, D.A., Technology for repair and restoration of tubes of heat exchange equipment, Remont, Vosstanov., Modernizatsiya, 2019, no. 3, p. 11.

5

Shaker, A. and Hosni, E., Repair of tube–tubesheet weld cracks in a cracked gas/steam heat exchanger, J. Failure Anal. Prev., 2011, vol. 11, no. 6.

6

Curran, E.L., Solving heat exchanger tube problems with thin film thermally conductive coating applications and novel tube and pipe cleaning as a precursor to coating application and NDT, Proceedings of International Conference on Heat Exchanger Fouling and Cleaning VIII, Schladiming, 2009.

7

Pankin, D.A., Spiryagin, V.V., Chelnokov, A.V., and Chmykhalo, A.I., Method of protection against corrosion and restoration of heat exchanger surfaces, RU Patent No. 2695204, 2019.

8

Teoreticheskie osnovy teplotekhniki. Teplotekhnicheskii eksperiment. Spravochnik (Theoretical Foundations of Heat Engineering. Heat Engineering Experiment. Handbook), Grigor'ev, V.A. and Zorin, V.M., Eds., Moscow: Energoatomizdat, 1988.

9

Spiryagin, V.V., A model of the loss of working capacity of metal structures of the evaporator of the refrigerating machine, Sborka Mashinostr. Priborostr., 2019, vol. 20, no. 11, pp. 483.

10

Kravchenko, I.N., Klimenko, A.A., Erofeev, M.N., and Luzan, N.Yu., Cold curing adhesive composition, RU Patent No. 2527787C1, 2014.

11

Kravchenko, I.N., Erofeev, M.N., Kartsev, S.V., Spiryagin, V.V., and Pankin, D.A., The concept of the CAE-system for designing the process of applying protective coatings for hardening and restoring parts of technological equipment, Remont, Vosstanov., Modernizatsiya, 2019, no. 12, p. 4.
About this article
Cite this article
Erofeev, M.N., Spiryagin, V.V., Pankin, D.A. et al. Protection against Corrosion and Restoration of Heat Exchanger Surfaces during Repair and Operation. J. Mach. Manuf. Reliab. 49, 878–883 (2020). https://doi.org/10.3103/S1052618820100052
Received:

Revised:

Accepted:

Published:

Issue Date:
Keywords:
heat exchanger tubes

polymer coating

heat transfer.