Abstract
The strength properties of a flexible hose made of titanium carbide and having a weave not previously used for engineering purposes are studied. During the finite element modeling, it is shown that the hoses of the proposed design are able to withstand pressure, justifying their industrial application. At the same time, they are able to demonstrate a sufficiently high flexibility, nontraditional in the context of the mechanical properties of technical ceramics. This opens up new possibilities for using ceramics in science and technology.
Access options
Buy single article
Instant access to the full article PDF.
US$ 39.95
Tax calculation will be finalised during checkout.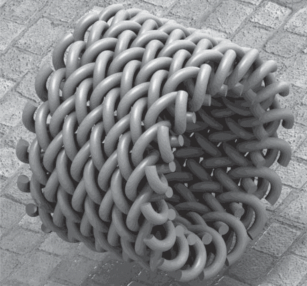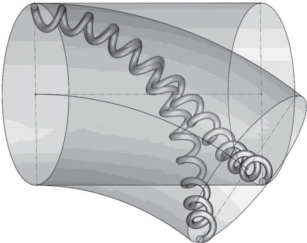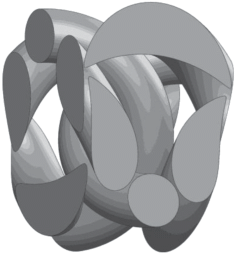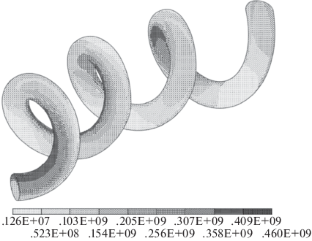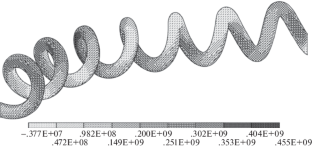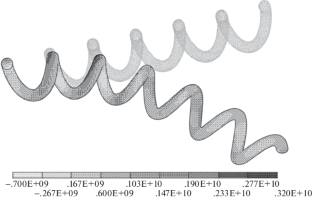 REFERENCES
1

Berezin, A.V. and Zhirkevich, V.Yu., Fabric and method of its production, RU Patent 2243299, 2004.

2

Samsonov G.V., Upadkhaya, G.Sh., and Neshpor, V.S., Fizicheskoe materialovedenie karbidov (Physical Materials Science of Carbides), Kiev: Nauk. Dumka, 1974.

3

Kiparisov, S.S., Levinskii, Yu.V., and Petrov, A.P., Karbid titana: Poluchenie, svoistva, primenenie (Titanium Carbide: Preparation, Properties, and Application), Moscow: Metallurgiya, 1987.

4

Shevchenko, V.Ya., Vvedenie v tekhnicheskuyu keramiku (Introduction to Technical Ceramics), Moscow: Nauka, 1993.

5

Golovchan, V.T., Bondarenko, V.P., and Litoshenko, N.V., On the tensile strength of polycrystalline tungsten monocarbide, Probl. Prochn., 2003, no. 4, p. 82.

6

Liu, L., Li, X., He, Q., Xu, L., Cao, X., Peng, X., Meng, C., Wang, W., Zhu, W., and Wang, Y., Sintering dense boron carbide without grain growth under high pressure, J. Am. Ceram. Soc., 2018, vol. 101, no. 3, p. 1289.

7

Chen, A.N., Wu, J.M., Chen, J.Y., Xiao, H., Chen, P., Li, C.H., Shi, Y.S., and Liu, K., High-performance ceramic parts with complex shape prepared by selective laser sintering: A review, Adv. Appl. Ceram., Inst. Mater., 2018, vol. 117, no. 2, p. 100.

8

Zhang, G.-J., Liu, J.-X., Ni, D.-W., Zou, J., Liu, H.-T., Wu, W.-W., Suzuki, T.S., and Sakka, Y., Inherent anisotropy in transition metal diborides and microstructure/property tailoring in ultra-high temperature ceramics-a review, J. Eur. Ceram. Soc., 2018, vol. 38, no. 2, p. 371.
Ethics declarations
The authors declare no conflict of interest.
Additional information
Translated by A. Kolemesin
About this article
Cite this article
Berezin, A.V., Zhirkevich, V.Y. The Possibility of Using Technical Ceramics in Cross-Helical Flexible Hoses. J. Mach. Manuf. Reliab. 49, 539–544 (2020). https://doi.org/10.3103/S1052618820050040
Received:

Accepted:

Published:

Issue Date:
Keywords:
weave

flexible hoses

technical ceramics

heat resistance

wear resistance

finite element analysis.