Abstract
The back-bombardment effect is studied based on the example of the 10 MeV standing wave technological electron linac. The beam dynamics is calculated, the spectra of backstreaming electrons are obtained, and the power released by the backstreaming electrons at the cathode is estimated. The observed effects are in good agreement with the calculations.
This is a preview of subscription content, log in to check access.
Access options
Buy single article
Instant access to the full article PDF.
US$ 39.95
Price includes VAT for USA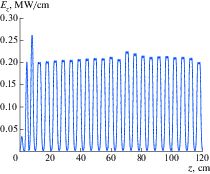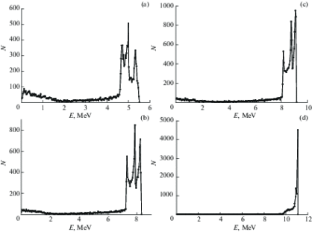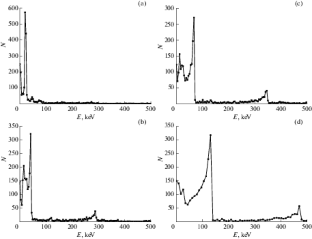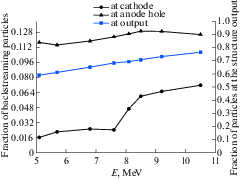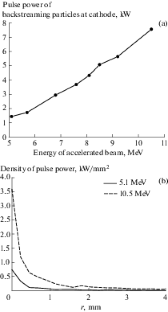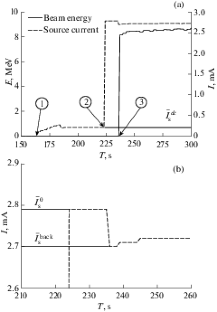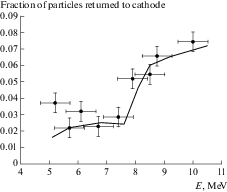 REFERENCES
1

E. Tanabe, M. Borland, M. C. Green, et al., SLAC-PUB 5054 (1989).

2

E. Tanabe, ''Linear accelerator with improved input cavity structure and including tapered drift tubes,'' US Patent No. 5381072 (1995).

3

Lin Yuzheng, Tong Dechun, Yang Yue, et al., Tsinghua Sci. Technol. 1, 70 (1996).

4

J. Ungrin, S. B. Alexander, S. T. Craig, et al., in Proceedings of the Linear Accelerator Conference, 1990, p. 587.

5

R. B. Miller, G. Loda, R. C. Miller, et al., Nucl. Instrum. Methods Phys. Res., Sect. B 211, 562 (2003).

6

A. N. Ermakov, V. V. Khankin, A. S. Alimov, et al., in Proceedings of Russian Particle Accelerator Conference RuPAC 99 (2016).

7

V. V. Khankin, A. S. Alimov, A. N. Ermakov, et al., in Proceedings of Linear Accelerator Conference LINAC 136 (2018).

8

V. I. Shvedunov, A. S. Alimov, A. N. Ermakov, et al., Radiat. Phys. Chem. 159, 95 (2019).

9

K. R. Crandall, PARMELA code.

10

J. H. Billen and L. M. Young, ''Poisson-Superfish.'' Los Alamos Natl. Laboratory Report No. LA-UR-96-1834 (Los Alamos, 2003).
Funding
This work was partially supported by the contract between the Ministry of Science and Higher Education of the Russian Federation and the Scientific Research Institute of Technical Physics and Automation (project no. 14.582.21.0011, October 3, 2017; unique identifying no. RFMEFI58217X0011).
About this article
Cite this article
Khankin, V.V., Shvedunov, V.I. Calculation and Measurement of the Back-Bombardment Effect in a Standing Wave Technological Linear Electron Accelerator. Moscow Univ. Phys. 75, 52–57 (2020). https://doi.org/10.3103/S0027134920010087
Received:

Revised:

Accepted:

Published:

Issue Date:
Keywords:
linear electron accelerator

beam dynamics