Abstract
The possibility of producing synthesis gas with an H2 : CO ratio of 2.0 or higher by the gasification of mechanically activated mixtures of biomass and tar was shown. A copper–zinc catalyst was synthesized, and its morphological characteristics were studied using electron microscopy and BET adsorption methods. It was established that the use of the synthesized catalyst makes it possible to obtain methanol from synthesis gas. Selectivity for methanol formation decreased with the synthesis temperature; in this case, the conversion of synthesis gas and carbon dioxide increased.
This is a preview of subscription content, log in to check access.
Access options
Buy single article
Instant access to the full article PDF.
US$ 39.95
Price includes VAT for USA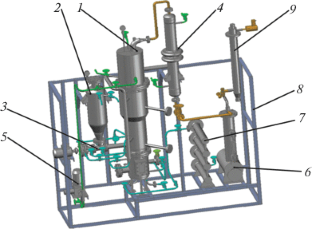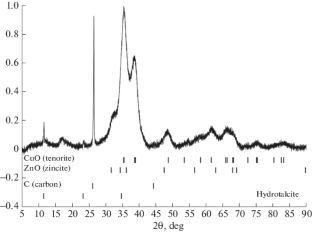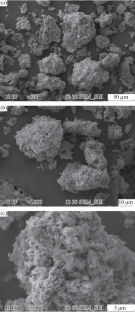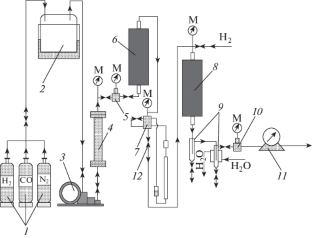 REFERENCES
1

Gasification Industry. htpps://www.globalsyngas.org/resources/the-gasification-industry/

2

Kuznetsov, A.M., Savel'ev, V.I., and Bakhtizina, N.V., Nauchn.-Tekh. Vestn. OAO NK ROSNEFT', 2012, no. 2 (27), p. 44.

3

Gasification Technologies Council Resource Center World Gasification Database. Retrieved June 24, 2014.

4

Gorlov, E.G., Shumovskii, A.V., Yas'yan, Yu.P., Anikushin, B.M., Svarovskaya, N.A., and Niskovs-kaya, M.Yu., Khim. Tekhnol. Topl. Masel, 2018, no. 5, p. 3.

5

Os'mak, A.A. and Seregin, A.A., Vost.-Evr. Zh. Peredovykh Tekhnol., 2014, no. 2/8, p. 68.

6

Gulyaeva, L.A., Vinogradova, N.Ya., Khavkin, V.A., Gorlov, E.G., Shumovskii, A.V., and Bitiev, G.V., Khim. Tverd. Topl. (Moscow), 2016, no. 6, p. 11.

7

Mordkovich, V.Z., Sineva, L.V., Kul'chakovskaya, E.V., and Asalieva, E.Yu., Katal. Prom–sti, 2015, vol. 5, no. 15, p. 23.
Additional information
Translated by V. Makhlyarchuk
About this article
Cite this article
Gorlov, E.G., Shumovskii, A.V. & Krylova, A.Y. Production of Synthesis Gas by the Gasification of Tar and Biomass Mixtures and the Synthesis of Methanol from This Gas. Solid Fuel Chem. 53, 362–368 (2019). https://doi.org/10.3103/S036152191906003X
Received:

Revised:

Accepted:

Published:

Issue Date:
Keywords:
synthesis gas

synthetic liquid fuel

biomass

tar

gasification

methanol synthesis

CuO–ZnO–Al2O3 catalyst

morphology

electron microscopy

porous structure

nitrogen adsorption/desorption isotherms