Abstract
To understand how different management interventions influence the forest structure and biodiversity, various components of vascular plant communities were studied and compared in differently managed forest stands and clearings. The number of species, the percentage of the overall cover of alien species, different Raunkier's life forms', CRS strategists, the amount of litter and canopy openness were monitored and used for assessment of forest stands condition. We discovered that the species richness and composition of intensively managed forests significantly differ from those with extensive management. Intensive management interventions in commercial plantations, such as mechanical site preparation and the application of herbicides significantly contribute to the decrease of diversity and the spread of alien and ruderal plant species at the expense of native species. On the other hand, when new stands are founded and cared for sensitively, common types of floodplain forests show good regeneration abilities and their species diversity is preserved or quickly renewed. Thus, extensive floodplain forest management results in higher biodiversity and better conditions for the fulfillment of both wood-producing and non-wood-producing functions as well as for sustainable management. We further propose that mechanical site preparation with soil milling and application of herbicides may have a very strong negative impact on the overall biodiversity in forest plantations.
This is a preview of subscription content, log in to check access.
Access options
Buy single article
Instant access to the full article PDF.
US$ 39.95
Price includes VAT for USA
Subscribe to journal
Immediate online access to all issues from 2019. Subscription will auto renew annually.
US$ 199
This is the net price. Taxes to be calculated in checkout.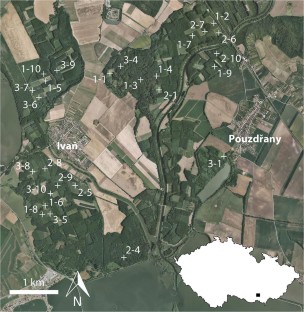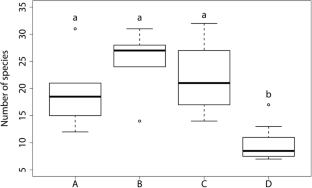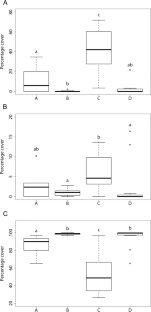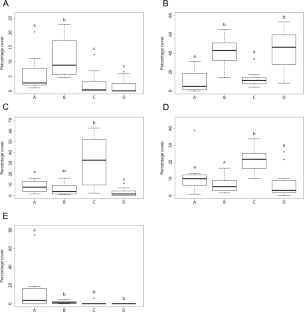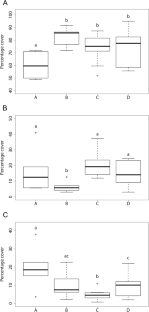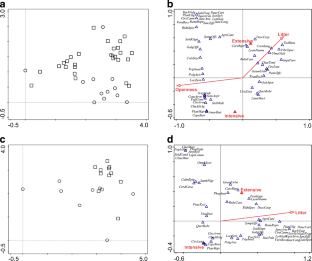 References
Bengtsson J, Nilsson SG, Franc A, Menozzi P (2000) Biodiversity, disturbances, ecosystem function and management of European forests. For Ecol Manag 132:39–50. https://doi.org/10.1016/S0378-1127(00)00378-9

Brunet J, Von Oheimb G (1998) Migration of vascular plants to secondary woodlands in southern Sweden. J Ecol 86:429–438. https://doi.org/10.1046/j.1365-2745.1998.00269.x

Buček A, Lacina J (1995) Diferenciace krajiny v geobiocenologickém pojetí a její aplikace v krajinném plánování při navrhování územních systémů ekologické stability. Zpr Čes Bot Společ 12:92–102 [in Czech]

Chytrý M, Wild J, Pyšek P, Tichý L, Danihelka J, Knollová I (2009) Maps of the level of invasion of the Czech Republic by alien plants. Preslia 81:187–207

Denslow JS (1980) Patterns of plant species diversity during succession under different disturbance regimes. Oecologia 46:18–21

Frazer GW, Canham CD, Lertzman KP (1999) Gap Light Analyzer (GLA), version 2.0: imaging software to extract canopy structure and gap light transmission indices from true-colour fisheye photographs, user's manual and program documentation. Simon Fraser University, British Columbia and the Institute of Ecosystem Studies, New York

Grime JP (1979) Plant strategies and vegetation processes. Wiley, Chichester, New York, Brisbane, Toronto

Gurnell AM, Petts GE (2002) Island-dominated landscapes of large floodplain rivers, a European perspective. Freshw Biol 47:581–600. https://doi.org/10.1046/j.1365-2427.2002.00923.x

Hédl R, Kopecký M, Komárek J (2010) Half a century of succession in a temperate Oakwood: from species-rich community to Mesic forest. Divers Distrib 16:267–276. https://doi.org/10.1111/j.1472-4642.2010.00637.x

Hennekens SM, Schaminee JH (2001) Turboveg, a comprehensive database management system for vegetation data. J Veg Sci 12:589–591. https://doi.org/10.2307/3237010

Huston M (1979) A general hypothesis of species diversity. Am Nat 113:81–101

Janík D, Adam D, Vrška T, Hort L, Unar P, Král K, Šamonil P, Horal D (2008) Tree layer dynamic of the Cahnov – Soutok, near natural floodplain forest after 33 years (1973 – 2006). Eur J For Sci 127:337–345. https://doi.org/10.1007/s10342-008-0210-1

Košulič O, Michalko R, Hula V (2014) Recent artificial vineyard terraces as a refuge for rare and endangered spiders in modern agricultural landscape. Ecol Eng 68:137–154. https://doi.org/10.1016/j.ecoleng.2014.03.030

Košulič O, Michalko R, Hula V (2016) Impact of canopy openness on spider communities: implications for conservation management of formerly coppiced oak forests. PLoS One. https://doi.org/10.1371/journal.pone.0148585

Kubát K, Hrouda L, Chrtek J, Kaplan Z, Kirschner J, Štěpánek J (2002) Klíč ke květeně České Republiky. Academia, Praha [in Czech]

Lepš J, Šmilauer P (2016) Biostatistika. Episteme, Jihočeská univerzita, České Budějovice [in Czech]

Löf M, Dey DC, Navarro RM, Douglass FJ (2012) Mechanical site preparation for forest restoration. New For 43:825–848. https://doi.org/10.1007/s11056-012-9332-x

Lososová Z, Danihelka J, Chytrý M (2003) Seasonal dynamics and diversity of weed vegetation in tilled and mulched vineyards. Biológia 58:49–57

Maděra P (2001a) Effect of water regime changes on the diversity of plant communities in floodplain forests. Ekológia 20:116–129. https://doi.org/10.1111/j.1654-1103.2009.05282.x

Maděra P (2001b) Response of the floodplain forest communities herb layer to changes in the water regime. Biológia 56:63–72

Maděra P, Kovářová P (2004) Primary succession of white willow communities in the supraregional biocorridor in the middle water reservoir of Nové Mlýny. Ekológia 23:191–204

Miklín J, Čížek L (2014) Erasing a European biodiversity hot-spot: open woodlands, veteran trees and mature forests succumb to forestry intensification, succession, and logging in a UNESCO biosphere reserve. J Nat Conserv 22:35–41. https://doi.org/10.1016/j.jnc.2013.08.002

Mucina L, Bültmann H, Dierßen K, Theurillat JP, Raus T, Čarni A, Šumberová K, Willner W, Dengler J, García RG, Chytrý M, Hájek M, Pietro R, Lakushenko D, Pallas J, Daniëls AJF, Bergmeier E, Guerra AS, Ermakov NG, Valachovič M, Schaminée JHJ, Lysenko T, Didukh PY, Pignatti S, Rodwell SJ, Capelo J, Weber EH, Solomeshch A, Dimopoulos P, Aguiar C, Hennekens MS, Tichý L (2016) Vegetation of Europe: hierarchical floristic classification system of vascular plant, lichen, and algal communities. Appl Veg Sci 19:1–264. https://doi.org/10.1111/avsc.12257

Mullen K, O'Halloran J, Breen J, Giller P, Pithon J, Kelly T (2008) Distribution and composition of carabid beetle (Coleoptera, Carabidae) communities across the plantation forest cycle implications for management. For Ecol Manag 256:624–632. https://doi.org/10.1016/j.foreco.2008.05.005

Newmaster SG, Parker WC, Bell FW, Paterson JM (2007) Effects of forest floor disturbances by mechanical site preparation on floristic diversity in a Central Ontario clearcut. For Ecol Manag 246:196–207. https://doi.org/10.1016/j.foreco.2007.03.058

Pekár S, Brabec M (2009) Moderní analýza biologických dat. 1. vydání. Zobecněné lineární modely v prostředí R. Scientia, Praha [in Czech]

Piegay H (2003) Dynamics of wood in large rivers. In: Gregory SV, Boyer KL, Gurnell AM (eds) The ecology and management of wood in world rivers. American Fisheries Society, Bethesda

Purchart L, Tuf IH, Hula V, Suchomel J (2013) Arthropod assemblages in Norway spruce monocultures during a forest cycle - a multi-taxa approach. For Ecol Manag 306:42–51. https://doi.org/10.1016/j.foreco.2013.06.012

Pyšek P, Sádlo J, Mandák B (2002) Catalogue of alien plants of the Czech Republic. Preslia 74:97–186

R Development Core Team (2018) R: a language and environment for statistical computing. R Foundation for Statistical Computing, Vienna, Austria. http://www.Rproject.org/. Accessed 17 Apr 2020

Raunkiaer C (1934) The life forms of plants and statistical plant geography. Clarendon Press, Oxford

Řepka R, Šebesta J, Maděra P, Vahalík P (2015) Comparison of the floodplain forest floristic composition of two riparian corridors: species richness, alien species and the effect of water regime changes. Biologia 70:208–217. https://doi.org/10.1515/biolog-2015-0021

Simmons ME, Ben Wu X, Whisenant SG (2011) Plant and soil responses to created microtopography and soil treatments in bottomland hardwood Forest restoration. Restor Ecol 19:136–146. https://doi.org/10.1111/j.1526-100X.2009.00524.x

Šmilauer P, Lepš J (2014) Multivariete analysis of ecological data using Canoco 5. Cambridge University Press, Cambridge

ter Braak CJF, Šmilauer P (2012) Cannoco 5. Software for multivariate data exploration, testing, and summarization. Microcomputer Power, Ithaca

Thomas JW, Maser C, Rodiek JE (1979) Wildlife habitats in managed forests: the Blue Mountains of Oregon and Washington. Forest Service and Agriculture, Washington DC

Tichý L (2002) JUICE, software for vegetation classification. J Veg Sci 13:451–459. https://doi.org/10.1111/j.1654-1103.2002.tb02069.x

Vrška T, Adam D, Hort L, Odehnálková P, Horal D, Král K (2006) Dynamika vývoje pralesovitých rezervací v České republice. II. Lužní lesy – Cahnov-Soutok, Ranšpurk, Jiřina. Academia, Praha [in Czech]

Ward JV (1998) Riverine landscapes: biodiversity patterns, disturbance regimes and aquatic conservation. Biol Conserv 83:269–278. https://doi.org/10.1016/S0006-3207(97)00083-9

Warton DI, Hui FK (2011) The arcsine is asinine: the analysis of proportions in ecology. Ecology 92:3–10. https://doi.org/10.1890/10-0340

Wenger EL, Zinke A, Gutzweiler KA (1990) Present situation of the European floodplain forests. For Ecol Manag 33:5–12. https://doi.org/10.1016/0378-1127(90)90180

Westhoff V, van der Maarel E (1978) The Braun-Blanquet approach. In: Whittaker RH (ed) Classification of plant communities, 2nd edn. Junk, The Hague, pp 287–399
Acknowledgements
We thank the Židlochovice Enterprise, a division of Czech National Forests, Inc., for access to the forest stands around the villages of Vranovice, Ivaň and Pouzdřany, and for their cooperation within the implementation of this research. We are indebted to the following people who assisted in various aspects of this work: Šárka Mašová, Radek Michalko, Radomír Řepka, Kamila Surovcová and Luboš Purchart. We would like to thank the editor and anonymous reviewers for their valuable comments and suggestions on the manuscript. The study was financially supported by the Specific University Research Fund of the FFWT Mendel University in Brno (Reg. numbers: LDF_VT_2016002/2016 and LDF_PSV_2017004/2017).
Ethics declarations
Conflict of interest
In this manuscript, all authors have no actual or potential conflict of interest including financial, personal or other relationships with journal editors. This submitted work has not been inappropriately influenced.
Submission declaration
This manuscript and its contents have not previously been published nor are under active consideration for publication with any journal or publisher except with Biologia.
Additional information
Publisher's note
Springer Nature remains neutral with regard to jurisdictional claims in published maps and institutional affiliations.
About this article
Cite this article
Košulič, O., Hamřík, T. & Lvončík, S. Patterns of change in the species composition of vascular plants during different succession stages and management intensity of a lowland floodplain forest. Biologia (2020). https://doi.org/10.2478/s11756-020-00536-5
Received:

Accepted:

Published:
Keywords
Biodiversity

Forest clearings

Forest management

Mechanical soil preparation

Species composition

Vegetation