Abstract
Although correct and precise identification of natural enemies is the bedrock of biological control, traditional identification methods for species may often rely on mundane and time-consuming dissection and rearing methods. The Anthocoris species complex associated with common psyllid species (Cacopsylla pyricola, Agonoscena pistaciae and Psyllopsis repens) in northeastern Iran was investigated. Three species including A. minki (two subspecies: A. minki minki and A. minki pistaciae), A. guentheri and A. nemoralis were identified morphologically (based on male genitalia and other structures used in taxonomic treatments of this genus) and by COI sequence analyses. Species-specific PCR primers were designed and utilized in a multiplex PCR assay for simultaneous identification of species. The primers amplified uniquely sized, species-specific PCR products for each species allowing identification of all species in a single reaction. This multiplex PCR experiments resulted in accurate and swift identification and discrimination of Anthocoris specimens found on main psyllid species in northeastern Iran.
Access options
Buy single article
Instant access to the full article PDF.
US$ 39.95
Tax calculation will be finalised during checkout.
Subscribe to journal
Immediate online access to all issues from 2019. Subscription will auto renew annually.
US$ 119
Tax calculation will be finalised during checkout.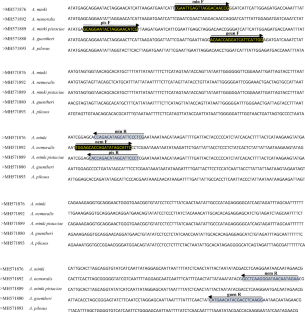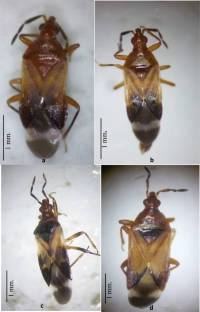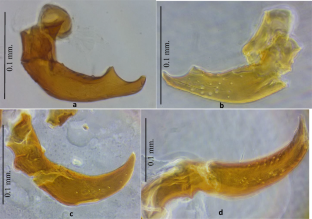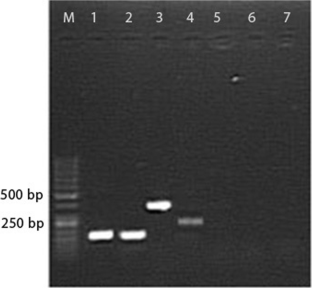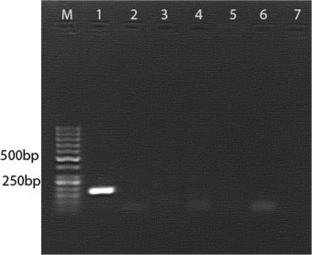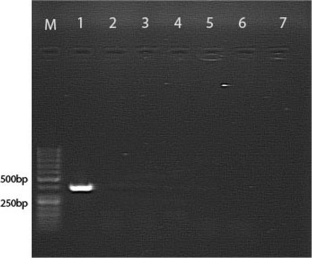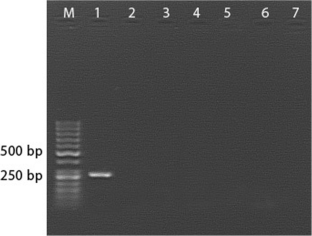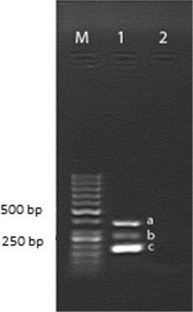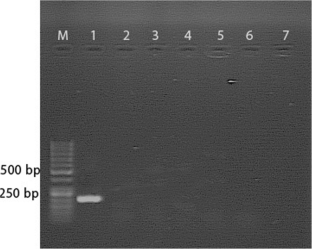 References
Anderson NH (1962) Anthocoridae of the Pacific Northwest with notes on distribution. Life histories and habitats (Heteroptera). Can Entomol 94:1325–1334

Daane KM, Middleton MC, Sforza R, Cooper ML, Alton VM, Walsh DB, Zaviezo T, Almedida RP (2011) Development of a multiplex PCR for identification of vineyard mealybugs. Environ Entomol 40(6):1595–1603. https://doi.org/10.1603/EN11075

Dheemanth TL, Murthy KS, Ballal CL (2015) Molecular characterisation of some Indian anthocorid predators. J Biol Control 29(1):8–13

Emami M (2017) The effects of plant cover on population of pear psylla (Cacopsylla pyricola) and its predators. Acta Agric Slov 109(1):71–78. https://doi.org/10.14720/aas.2017.109.1.07

Folmer O, Black M, Hoeh W, Lutz R, Vrijenhoek R (1994) DNA primers for amplification of mitochondrial cytochrome c oxidase subunit I from diverse metazoan invertebrates. Mol Mar Biol Biotechnol 3(5):294–299

Ghahari H, Carpintero DL, Ostovan H (2009) An annotated catalogue of the Iranian Anthocoridae (Hemiptera: Heteroptera: Cimicomorpha). Acta Entomol Mus Nat Prag 49:43–58

Gomez-Polo P, Alomar O, Castane C, Riudavets J, Agusti N (2013) Identification of Orius spp. (Hemiptera: Anthocoridae) in vegetable crops using molecular techniques. Biol Control 67:440–445. https://doi.org/10.1016/j.biocontrol.2013.09.017

Hall TA (1999) Bioedit: a user-friendly biological sequence alignment editor and analysis program. Nucleic Acids Symp Ser 41:95–98

Hassanzadeh Avval M, Modarres Avval M (2010) Species of the flower bugs genus Anthocoris Fallen 1814 (Heteroptera: Anthocoridae), from Mashhad region, north-east of Iran. Mun Entomol Zool 5(2):658–660

Hinomoto N, Muraji M, Noda T, Shimizu T, Kawasaki K (2004) Identification of five Orius species in Japan by multiplex Polymerase chain reaction. Biol Control 31:276–279. https://doi.org/10.1016/j.biocontrol.2004.07.002

Honda JY, Nakashima Y, Yanase T, Kawarabata T, Takagi M, Hirose Y (1999) Isoelectric focusing electrophoresis and RFLP analysis: two methods for immature Orius spp. identification. Appl Entomol Zool 34:69–74

Horton DR (2008) Minute pirate bugs (Hemiptera: Anthocoridae). In: Capinera JL (ed) Encyclopedia of Entomology, vol 3, 2nd edn. Springer Science Business Media B V, Dordrecht, pp 2402–2412

Horton DR, Lewis TM, Archer KT, Unruh TR (2008) Morphology, genetics and male mating success compared between Anthocoris musculus and A. antevolens (Hemiptera: Heteroptera: Anthocoridae). Proc Entomol Soc Wash 110(4):990–977

Jeneric-Prodanovic D, Protic L (2013) True bugs (Hemiptera, Heteroptera) as psyllid predators (Hemiptera, Psylloidea). Zookeys 319:169–189

Jung S, Lee S (2011) Phylogenetic and systematic study of Korean Orius species (Heteroptera: Anthocoridae) on the basis of molecular and morphological data. Appl Entomol Zool 46:153–164. https://doi.org/10.1007/s13355-011-0024-3

Ke Y, Bu W (2007) Female copulatory tubes and the subdivision of the genus Anthocoris (Heteroptera: Anthocoridae: Anthocorini). Eur J Entomol 104:89–98

Kerzhner IM, Yacheskii TL (1967) Family Anthocoridae, Keys to insects of the European USSR. Nauka Publishing House, Leningrad

Larkin MA, Blackshields G, Brown NP, Chenna R, McGettigan PA, McWilliam H, Valentin F, Wallace IM, Wilm A, Lopez R, Thompson JD, Gibson TJ, Higgins DG (2007) Clustal W and Clustal X version 2.0. Bioinformatics 23:2947–2948. https://doi.org/10.1093/bioinformatics/btm404

Lattin JD (2000) Minute pirate bugs (Anthocoridae). In: Schaefer CW, Panizzi AR (eds) Heteroptera of Economic Importance. CRC Press, Boca Raton, pp 607–637

Lattin JD, Stanton NL (1992) A review of the species of Anthocoridae (Hemiptera: Heteroptera) found on Pinus contorta. J NY Entomol Soc 101:95–107

Lava Kumar P, Fenton B, Jones AT (1999) Identification of Cecidophyopsis mites (Acari: Eriophyidae) based on variable simple sequence repeats of ribosomal DNA internal transcribed spacer-1 sequences via multiplex PCR. Insect Mol Biol 8(3):347–357. https://doi.org/10.1046/j.1365-2583.1999.83123.x

Lee W, Otsuki A, Akimoto SI (2013) Rapid diagnostic method for discriminating two types of COI sequences in the gall-forming aphid Tetraneura nigriabdominalis (Hemiptera: Aphididae) by multiplex polymerase chain reaction. J Entomol Sci 16:243–247

Lewis TM, Horton DR (2012) A new species of Anthocoris (Hemiptera: Heteroptera: Anthocoridae) from Western North America. Proc Entomol Soc Wash 114:476–491

Linnavuori R, Modarres Awal M (1998) Studies on the Heteroptera of the Khorasan province in N.E. Iran. 1. Nepomorpha, Gerromorpha, Leptopodomorpha, Cimicomorpha (Nabidae and Anthocoridae), and Pntatomomorpha (Coreidae). Entomol Fennica 9:237–241

Mehrnejad MR, Radjabi A. Alavi SH, Masoumi H, Mirzaei R (2006) Relationship between the common pistachio psyllid and its biocontrol agents in the pistachio-growing areas of Iran. Proc. 17th IPPC

Moulet P, Ghahari H, Ostovan H (2017) A new species of Anthocoris from Iran (Hemiptera: Heteroptera: Anthocoridae). Acta Entomol Mus Nat Prag 57(2):473–478. https://doi.org/10.1515/aemnp-2017-0086

Muraji M, Kawasaki K, Shimizu T, Noda T (2004) Discrimination among Japanese species of the Orius flower bugs (Heteroptera: Anthocoridae) based on PCR-RFLP of the nuclear and mitochondrial DNAs. Jpn Agr Res Q 38(2):91–95

Ostovan H, Ghahari H, Moulet P (2017) Updated catalogue of Iranian Anthocoridae (Hemiptera: Heteroptera: Cimicomorpha). Zootaxa 4311:451–479

Pericart J (1972) Hémiptères Anthocoridae, Cimicidae. Microphysidae de l'Ouest paléarctique. Faune de l'Europe et du Bassin Méditerranéen, Masson, Paris, 402 pp

Pericart J (2007) A new species of Anthocoris from Iran: Anthocoris guentheri n. sp. (Heteroptera: Anthocoridae). In: Renker C (ed) Festschrift zum 70. Geburtstag von Hannes Günther. Mainzer Naturwissenschaftliche Archiv, Beiheft 31:109–111

Sabahi S, Fekrat L, Zakiaghl M (2017) A simple and rapid molecular method for simultaneous identification of four economically important thrips species. J Agr Sci Tech 19:1279–1290

Saccaggi DL, Krüger K, Pietersen G (2008) A multiplex PCR assay for the simultaneous identification of three mealybug species (Hemiptera: Pseudococcidae). Bull Entomol Res 98:27–33

Sarnevesht M, Gheibi M, Hesami S, Zohdi H (2018) Predation by Anthocoris minki pistaciae Wagner (Hemiptera: Anthocoridae) on Agonoscena pistaciae Burckhardt and Lauterer (Hemiptera: Psyllidae) at different temperatures. Egypt J Biol Pest CO 28(76):1–8. https://doi.org/10.1186/s41938-018-0075-7

Sayed MS, Montaser MM, Elsayed G, Amber SAM (2013) Preliminary molecular identification of a predatory bug, Orius albidipennis, collected from ornamental plants. J Insect Sci 13(11):1–8. https://doi.org/10.1673/031.013.1101

Schuh RT, Štys P (1991) Phylogenetic analysis of cimicomorphan family relationships (Heteroptera). J NY Entomol Soc 99:298–350

Shapiro JP, Shirk PD, Kelley K, Lewis TM, Horton DR (2010) Identity of two sympatric species of Orius (Hemiptera: Heteroptera: Anthocoridae). J Insect Sci 10:189. https://doi.org/10.1673/031.010.18901

Sinaei S, Sadeghi Namaghi H, Fekrat L (2018) A Multiplex PCR assay for simultaneous discrimination of two predominant spider mites of the genus Tetranychus (Acari: Tetranychidae) in greenhouses of Iran. J Agr Sci Tech 20:733–744

Thet-Em T, Tungtrongchitr A, Tiewcharoen S, Malainual N (2012) Multiplex PCR for Identifying Common Dust Mites Species (Dermatophagoides pteronyssinus, Dermatophagoides farinae and Blomia tropicalis). Asian Pac J Allergy Immunol 30(3):224–230

Yamada K, Ballal CR, Gupta T, Poorani J (2010) Description of a new species of Anthocoris (Hemiptera: Heteroptera: Anthocoridae) from southern India, associated with striped mealybug on purple orchid tree. Acta Entomol Mus Nat Prag 50:415–424
Acknowledgments
This study is a part of PhD thesis of the first author which was carried out at Ferdowsi University of Mashhad. The authors are especially grateful to Dr. Pierre Moulet at Museum Requien, Avignon-France for confirmations of the materials, Prof. Lene Sisgaard at university of Copenhagen, Denmark for sending the A. nemorum specimens, Dr. David Horton at United States Department of Agriculture for proofreading the manuscript and all the reviewers whose comments greatly improved the manuscript.
Ethics declarations
Conflict of interest
The authors declare that they have no conflict of interest.
Additional information
Publisher's note
Springer Nature remains neutral with regard to jurisdictional claims in published maps and institutional affiliations.
About this article
Cite this article
Hassanzadeh-Avval, M., Sadeghi-Namaghi, H. & Fekrat, L. Molecular and morphological identification of Anthocoris spp. (Hemiptera: Anthocoridae) predators of three economically important psyllid species in Razavi Khorasan province, Northeastern Iran. Biologia 75, 1667–1677 (2020). https://doi.org/10.2478/s11756-020-00433-x
Received:

Accepted:

Published:

Issue Date:
Keywords
A. guentheri
A. minki
A. nemoralis

Biological control

Multiplex PCR