Résumé
Objectifs
Présenter selon une perspective d'initiés l'expérience de neuf jeunes autrefois sans-abri durant leur transition vers le logement indépendant (au loyer du marché) et leurs tentatives pour véritablement s'intégrer dans la société.
Méthode
Menée à Toronto, au Canada, l'étude repose sur le cadre conceptuel élaboré pour l'Organisation mondiale de la santé par la Commission des déterminants sociaux de la santé. Une méthode d'ethnographie critique a été utilisée. Sur une période de 10 mois, l'auteure principale a rencontré toutes les deux semaines neuf jeunes autrefois sans-abri ayant emménagé dans leur propre logement moins de 30 jours avant d'avoir été recrutés pour l'étude.
Résultats.
L'inabordabilité des logements, le manque d'instruction, le manque d'occasions d'emploi, les revenus proches du niveau de pauvreté et le manque de capital social ont considérablement freiné les possibilités pour ces jeunes d'aller de l'avant. Au fil de l'étude, la capacité des participants de formuler des plans à long terme a été entravée par la nécessité de survivre au quotidien. Avec le temps, leur état de pauvreté perpétuel leur a inculqué des sentiments d'exclusion et d'isolement et leur a fait voir la vie comme un jeu de hasard.
Conclusion
Plutôt qu'un chemin bien linéaire de la rue à l'insertion sociale, les participants de l'étude ont été forcés d'emprunter un chemin précaire semé d'obstacles structurels qui les ont laissés enlisés, déroutés, et exténués par leur combat quotidien pour satisfaire leurs besoins fondamentaux. Malgré leur ressort remarquable, il leur a été presque impossible d'en arriver à une véritable insertion, vu les inégalités structurelles inhérentes à la société. Ces observations ont des répercussions pour la pratique, les politiques et la recherche.
Abstract
Objectives
The objective of this study was to provide an insider perspective on the experiences of nine formerly homeless young people as they transitioned into independent (market rent) housing and attempted to achieve meaningful social integration.
Methods
The study was conducted in Toronto, Canada, and guided by the conceptual framework developed for the World Health Organization by the Commission on Social Determinants of Health. A critical ethnographic methodology was used. Over the course of 10 months, the lead author met every other week with nine formerly homeless young people who had moved into their own homes within 30 days prior to study recruitment.
Results
Unaffordable housing, limited education, inadequate employment opportunities, poverty-level income, and limited social capital made it remarkably challenging for the young people to move forward. As the study progressed, the participants' ability to formulate long-range plans was impeded as they were forced to focus on day-to-day existence. Over time, living in a perpetual state of poverty led to feelings of "outsiderness," viewing life as a game of chance, and isolation.
Conclusion
Rather than a secure, linear path from the streets to the mainstream, study participants were forced to take a precarious path full of structural gaps that left them stuck, spinning, and exhausted by the day-to-day struggle to meet basic needs. Despite their remarkable agency, it was almost impossible for the participants to achieve meaningful social integration given the structural inequities inherent in society. These observations have implications for practice, policy, and research.
Access options
Buy single article
Instant access to the full article PDF.
US$ 39.95
Tax calculation will be finalised during checkout.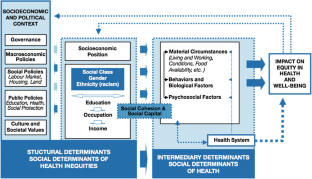 Notes
1.

… denotes a long pause and (…) denotes missing text.
References
Gaetz, S., Dej, E., Richter, T., & Redman, M. (2016a). The state of homelessness in Canada 2016. Toronto: Canadian Observatory on Homelessness Press Available at: http://www.homelesshub.ca/SOHC2016 (Accessed April 4, 2017).

Kulik, D. M., Gaetz, S., Crowe, C., & Ford-Jones, E. L. (2011). Homeless youth's overwhelming health burden: A review of the literature. Paediatrics & Child Health, 16(6), e43–e47. https://doi.org/10.1093/pch/16.6.e43.

Gaetz, S., O'Grady, B., Kidd, S., & Schwan, K. (2016b). Without a home: The national youth homelessness survey. Toronto: Canadian Observatory on Homelessness Press Available at: http://homelesshub.ca/sites/default/files/WithoutAHome-final.pdf (Accessed April 4, 2017).

Karabanow, J., Carson, A., & Clement, P. (2010). Leaving the streets: Stories of Canadian youth. Halifax: Fernwood Publishing.

Mayock, P., O'Sullivan, E., & Corr, M. L. (2011). Young people exiting homelessness: An exploration of process, meaning and definition. Housing Studies, 26(6), 803–826. https://doi.org/10.1080/02673037.2011.593131.

Milburn, N. G., Rice, E., Rotheram-Borus, M. J., Mallett, S., Rosenthal, D., Batterham, P., et al. (2009). Adolescents exiting homelessness over two years: The risk amplification and abatement model. Journal of Research on Adolescence, 19(4), 762–785. https://doi.org/10.1111/j.1532-7795.2009.00610.x.

Brueckner, M., Green, M., & Saggers, S. (2011). The trappings of home: Young homeless people's transitions towards independent living. Housing Studies, 26(1), 1–16. https://doi.org/10.1080/02673037.2010.512751.

Kidd, S. A., Frederick, T., Karabanow, J., Hughes, J., Naylor, T., & Barbic, S. (2016). A mixed methods study of recently homeless youth efforts to sustain housing and stability. Child and Adolescent Social Work, 33(3), 207–218. https://doi.org/10.1007/s10560-015-0424-2.

Roy, E., Robert, M., Fournier, L., Vaillancourt, E., Vandermeerschen, J., & Boivin, J. F. (2014). Residential trajectories of street youth – The Montreal cohort study. Journal of Urban Health, 91(5), 1019–1031. https://doi.org/10.1007/s11524-013-9860-5.

Slesnick, N., Bartle-Haring, S., Dashora, P., Kang, M. J., & Aukward, E. (2008). Predictors of homelessness among street living youth. Journal of Youth and Adolescence, 37(4), 465–474. https://doi.org/10.1007/s10964-007-9188-0.

Tevendale, H. D., Comulada, W. S., & Lightfoot, M. A. (2011). Finding shelter: Two-year housing trajectories among homeless youth. The Journal of Adolescent Health, 49(6), 615–620. https://doi.org/10.1016/j.jadohealth.2011.04.021.

Cheng, T., Wood, E., Feng, C., Mathias, S., Montaner, J., Kerr, T., & DeBeck, K. (2013). Transitions into and out of homelessness among street-involved youth in a Canadian setting. Health & Place, 23, 122–127. https://doi.org/10.1016/j.healthplace.2013.06.003.

Karabanow J, Kidd S, Frederick T, McLuckie A, Quick J (2016) Methodological reflections on research with street youth. Journal of Social Work 1–20. doi:https://doi.org/10.1177/1468017316656145

Quilgars, D., & Pleace, N. (2016). Housing first and social integration: A realistic aim? JoSI, 4(4), 5–15. https://doi.org/10.17645/si.v4i4.672.

Solar, O., & Irwin, A. (2010). A Conceptual framework for action on the social determinants of health: Social determinants of health discussion paper 2. Geneva: World Health Organization Press Available at: http://www.who.int/sdhconference/resources/ConceptualframeworkforactiononSDH_eng.pdf (Accessed February 5, 2017).

Denzin, N. K., & Lincoln, Y. S. (2011). The SAGE handbook of qualitative research. Thousand Oaks: SAGE Publications Inc..

Breda, K. L. (2013). Critical ethnography. In C. T. Beck (Ed.), Routledge international handbook of qualitative nursing research (pp. 230–241). New York: Routledge.

Jamal, S. (2005). Critical ethnography: An effective way to conduct anti-racism research. In G. J. Sefa Dei & G. S. Johal (Eds.), Critical issues in anti-racist research methodologies (pp. 224–239). New York: Peter Lang Publishing, Inc..

Hammersley, M., & Atkinson, P. (2007). Ethnography: Principles in practice (3rd ed.). London: Routledge.

Eakin, J. M., & Mykhalovskiy, E. (2003). Reframing the evaluation of qualitative health research: Reflections on a review of appraisal guidelines in the health sciences. Journal of Evaluation in Clinical Practice, 9(2), 187–194 Available at: http://onlinelibrary.wiley.com/journal/10.1111/(ISSN)1365-2753 (Accessed May 5, 2017).

Kawabata, M., & Gastaldo, D. (2015). The less said, the better: Interpreting silence in qualitative research. International Journal of Qualitative Methods, 14(4), 1–9. https://doi.org/10.1177/1609406915618123.

Toronto Foundation (2015) Toronto Vital Signs Report 2015. Available at: http://2015.torontosvitalsigns.ca (Accessed January 20, 2017).

People for Education. Applied or Academic: High Impact Decisions for Ontario Students (2015). Available at: http://www.peopleforeducation.ca/wp-content/uploads/2015/04/People-for-Education-Applied-or-Academic-Report-2015.pdf (Accessed February 21, 2017).

Ontario Ministry of Community and Social Services (2013). As an Ontario Works Client: When You Earn Money While on Ontario Works. Available at: http://www.mcss.gov.on.ca/en/mcss/programs/social/ow/client/earning_money.aspx (Accessed February 20, 2017).

Statistics Canada (2015). Low Income Lines, 2013-2014. Available at: http://www.statcan.gc.ca/pub/75f0002m/75f0002m2015001-eng.pdf (Accessed January 20, 2017).

Putnam, R. D. (2004). Health by association: Some comments. International Journal of Epidemiology, 33(4), 667–671. https://doi.org/10.1093/ije/dyh204.

Statistics Canada (2017). Young Adults Living with Their Parents in Canada in 2016: Available at: http://www12.statcan.gc.ca/census-recensement/2016/as-sa/98-200-x/2016008/98-200-x2016008-eng.cfm (Accessed September 20, 2017).

A Way Home. Making the Shift Youth Homelessness Social Innovation Lab, 2017. Available at: http://awayhome.ca/what-we-do/programs/making-the-shift/ (Accessed July 7, 2017).

Rootman, I., & O'Neill, M. (2012). Key concepts in health promotion. In I. Rootman, S. Dupere, A. Pederson, & M. O'Neill (Eds.), Health promotion in Canada: Critical perspectives on practice (3rd ed., pp. 18–32). Toronto: Canadian Scholars Press Inc.

Ontario Ministry of Advanced Education and Skills Development (2017) Students in Special Circumstances. Available at: https://www.ontario.ca/page/students-special-circumstances (Accessed July 7, 2017).
Acknowledgements
We wish to extend our deepest gratitude to the nine young people who allowed us to journey with them during their transition out of homelessness.
Ethics declarations
Ethical approval for this study was obtained from the University of Toronto Health Sciences Research Ethics Board as well as the Research Review Committee at a local shelter where most of the participants were recruited.
Conflict of interest
The authors declare that they have no conflict of interest.
About this article
Cite this article
Thulien, N.S., Gastaldo, D., Hwang, S.W. et al. The elusive goal of social integration: A critical examination of the socio-economic and psychosocial consequences experienced by homeless young people who obtain housing. Can J Public Health 109, 89–98 (2018). https://doi.org/10.17269/s41997-018-0029-6
Mots-clés
Ethnographie critique

Jeunes sans-abri

Insertion sociale

Déterminants sociaux de la santé

Logement

Transition
Keywords
Critical ethnography

Homeless youth

Social integration

Social determinants of health

Housing

Transition