Delo wins third place in the customer champions competition
In the German Customer Champions Competition 2013, Delo Industrie Klebstoffe won third place in the main category of "Best medium-sized company". More than 100 organisations took part.
For the sixth time the forum! institute in Mainz, together with the Deutsche Gesellschaft für Qualität e.V. (DGQ) (German Society for Quality), has analysed and compared the quality of customer relationships at German companies as part of a nationwide benchmarking study covering a number of industries. The German Customer Champions competition is based on a representative customer survey.
The award was presented to Christian Walther, sales director for Germany, during a formal ceremony in the historic rooms of the Kupferbergterrasse in Mainz. "Ranking among the three best medium-sized companies means that our work really has been recognised," said Christian Walther. "Our customers are particularly impressed by the reliability, friendliness and expertise of Delo's employees."
In addition, the customers rated the product quality, logistics and delivery capability of the company as being above average. "The results show that we are clearly above average in terms of the attributes 'very professional', 'very reliable' and 'very innovative'," added Christian Walther. The company's performance in the areas of customer focus and complaints management also achieved positive results. Third place in this competition is the second award that Delo, which is based in the German town of Windach, has won in the space of only a week. On 24 April, Delo was officially recognised as a "great place to work" and, therefore, is among the 20 best employers in Germany in the category 50 to 500 employees. Around 500 companies took part in the competition.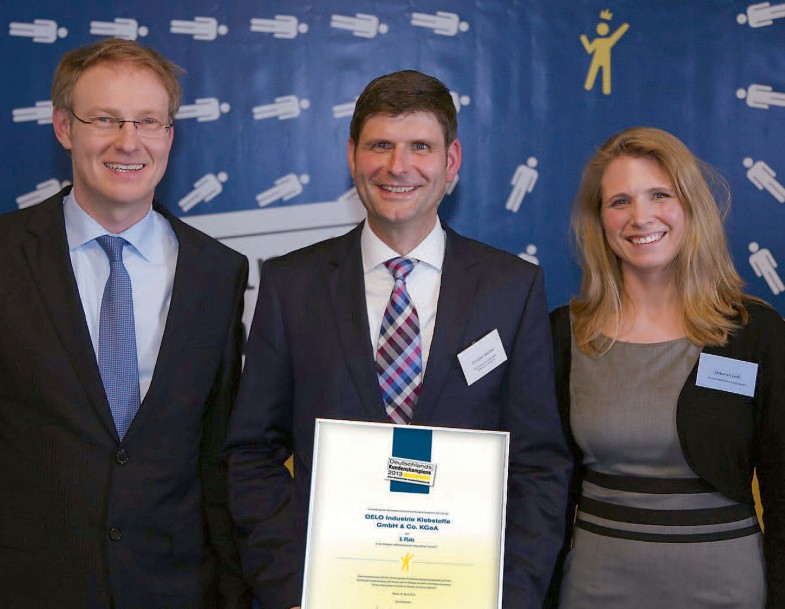 Copyright information
© Springer Fachmedien Wiesbaden 2013