New Findings in the Field of Ionic Liquids
Professor Udo Kragl, a chemist from the University of Rostock, will shortly be awarded a research prize by the German Federal Ministry of Education and Research (BMBF) as part of the Biotechnology 2020+ strategy process for his innovative methods of combining ionic liquids and biocatalysis. Ionic liquids could also play a role in the production of new types of adhesives.
For many years, biocatalysis has been used in the manufacturing of fine chemicals and pharmaceutical building blocks because of its selective and efficient reaction conditions. However, new applications for ionic liquids, a new class of solvents, have only been developed in the last decade," explains Professor Kragl, holder of the chair of technical chemistry and dean of the interdisciplinary faculty at the University of Rostock. Their special properties make it possible for particular combinations of substances to be dissolved in them. This enables the liquids to be used, for example, for stabilising enzymes as biocatalysts or as selective agents for extracting biomolecules. There is an almost unlimited number of applications for ionic liquids, which include, for example, splitting cellulose, improving lubricants and the production of new types of adhesives and medical products.
The prize is accompanied by project sponsorship of 1.8 million euros over the next five years.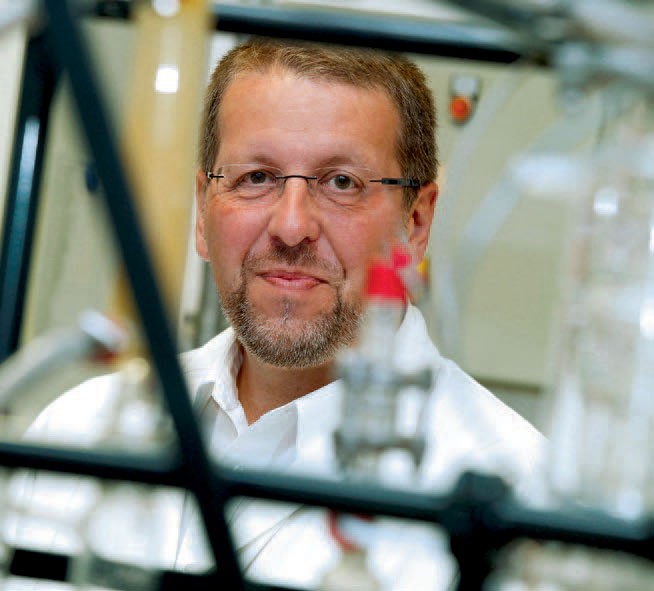 Copyright information
© Springer Fachmedien Wiesbaden 2013