New Adhesives for Filter Manufacturing
Henkel has developed adhesives for the production of filters that have double the temperature resistance of the predecessor product. Macroplast UK 1352 is a polyurethane adhesive that can withstand continuous operating temperatures of up to 120 °C. In addition, the innovative adhesive reaches handling strength at room temperature after only 15 minutes. For filter manufacturers, this represents an alternative to traditional epoxy adhesives. These have to be processed hot, are therefore energy-intensive, and take about one hour to cure.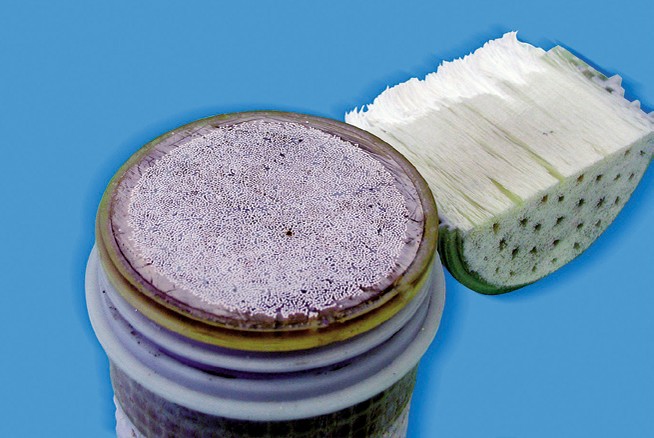 Equally new in the product range are the two adhesives Macroplast CR 3529 and Macroplast CR 8605, both of which have been approved for use in potable water filters. These adhesives also have double the temperature resistance of their predecessors — up to 80 °C in continuous operation.
For further information, please contact: http://www.henkel.de
Copyright information
© Springer Fachmedien Wiesbaden 2013