BASF Starts Construction of TDI Production Plant
During an official ceremony on 23 November 2012, Margret Suckale, member of the Board of Executive Directors and Site Director Ludwigshafen, Raimar Jahn, President Polyurethanes Division, and Dr. Bernhard Nick, Site Manager Ludwigshafen, gave the signal for the start of the construction of the plant for the production of TDI (toluene diisocyanate). As reported, the total investment, including the necessary infrastructure and preliminary stages, will amount to around 1 billion euros and create more than 200 new jobs. The TDI production plant has an annual capacity of 300,000 tonnes and is scheduled to come into operation at the end of 2014.
Margret Suckale described the construction of the TDI plant as an essential contribution to the further development of the Ludwigshafen site. She confirmed that the investment was a clear commitment on the part of the company to Ludwigshafen with positive effects for the whole region and the complete local infrastructure.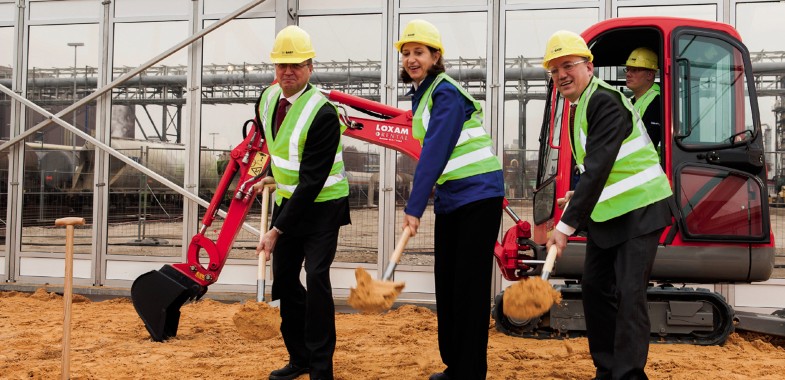 With the investment, BASF will have two strong sites for polyurethane basic products in Europe: Ludwigshafen for the production of TDI and Antwerp for the production of MDI (diphenylmethane diisocyanate) and propylene oxide.
Copyright information
© Springer Fachmedien Wiesbaden 2013