Cutting Costs with Hi-Tech Pumps
Liquid Coating Automotive Industry Supplier Invests in New Product
A supplier to the automotive industry is using a newly developed double diaphragm pump in the process of painting vehicle bumpers. The new pump has a longer service life and significantly lower maintenance and spare part costs.
The international automotive supplier Samvardhana Motherson Peguform decided to invest in a modern pump design. When it came to reducing the costs and downtime of the painting line, the specialists from the bumper painting department wanted first of all to assess the possible options for themselves. They chose a top-of-the-range double diaphragm pump with ATEX certification from Timmer-Pneumatik.
Low-wear ceramic valve
At the heart of the new pump is a low-wear ceramic valve with a special latching position and related spring effect which ensures that the pump will start reliably. The output starts from 0.5 bar.
The new valve system also allows for very rapid changeovers. The pump has much lower pulsation levels, a more compact design and fewer dead spaces, which means that it is much smaller than its competitors. As a result, it can supply the required volume of liquid quickly using very little compressed air. Consequently, during the clean-in-place (CIP) process the rinsing pressure is low and the frequency high, leading to reduced solvent consumption and shorter cleaning times. The diaphragm system is a completely new design produced in collaboration with the leading manufacturer of PTFE diaphragms.
The shape of the pump, which keeps stresses on the diaphragms to a minimum, and the use of the Tim-Flex diaphragm with another supporting diaphragm give the pump a long service life, with maintenance intervals that are much longer than those of comparable pumps. In addition, the diaphragm cannot be overstretched, which means that the pump can safely run dry.
As a result of the low pulsation levels, a pulsation damper is not required for many applications. At Samvardhana Motherson Peguform the pumps are used for base coats, solvents, adhesives, primers and highly viscous paste-based paints (for example, white paint). They are installed in closed circular pipe systems and in spur pipes.
The Timmer pump has a much longer service life than its competitors and, therefore, considerably lower maintenance and spare part costs. The pump supplied by another manufacturer which was previously in use at Samvardhana Motherson Peguform had to be repaired or maintained approximately every three months. The Timmer pumps have already been in operation for more than 21 months uninterruptedly without failures or problems. The reliability and the low operating costs of the new pump give it a major advantage over other systems.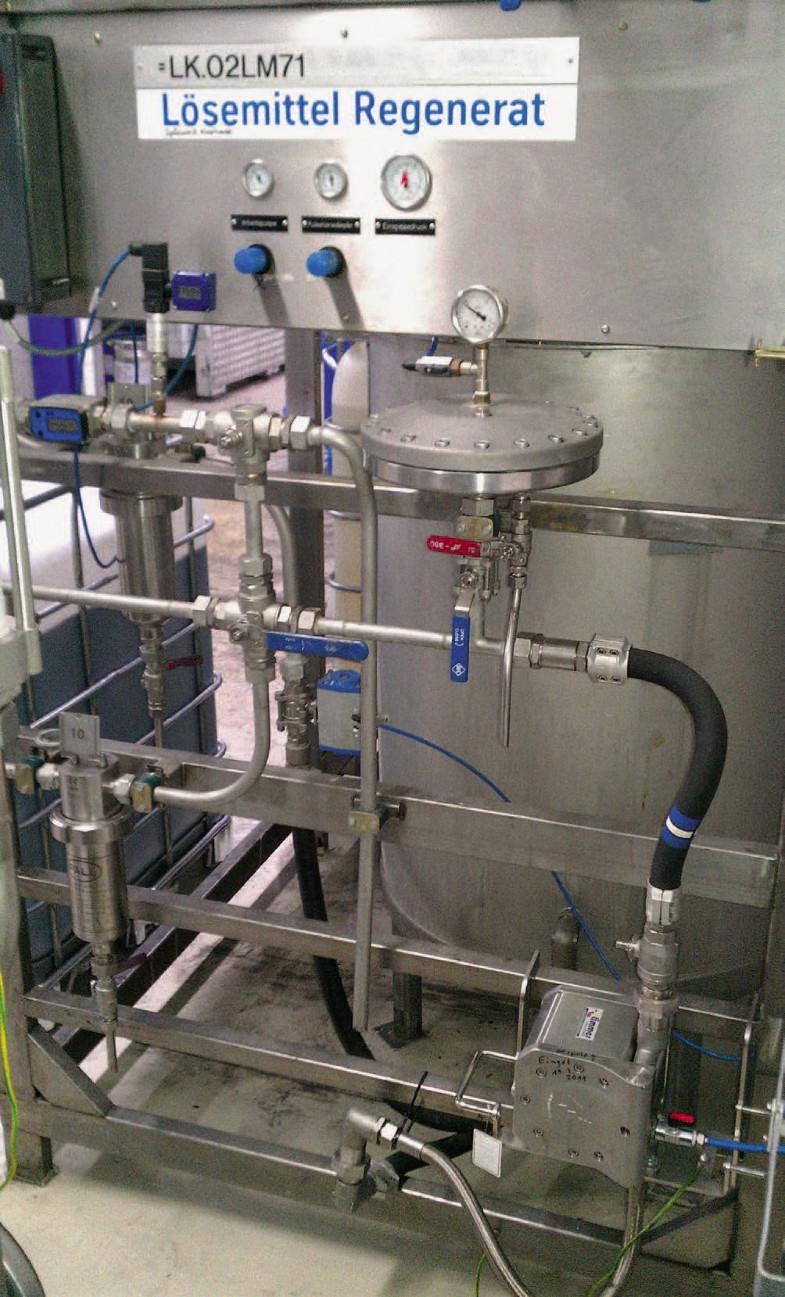 Copyright information
© Springer Fachmedien Wiesbaden 2013