Energy Savings with Full Cleaning Performance
Cleaning & Pretreatment New Ultrasonic Generator
A newly developed ultrasonic generator provides 100 percent cleaning performance with an up to 20 percent reduction in energy consumption.
Whether it is in manufacturing or maintenance — whenever it is necessary to achieve the level of cleanliness required for downstream processes or for the assembly of components within short cleaning cycles, ultrasonic cleaning has clear advantages. Particle residues such as swarf and dust as well as film soiling such as oil, grease and emulsions are reliably removed from workpieces without damaging the material.
The cleaning effect is determined by the frequency of the electric signals generated by an ultrasonic generator, which a transducer introduces into a liquid bath in the form of sound waves. The frequencies commonly used in industrial parts cleaning are 25 and 40 kHz. In order to improve the energy efficiency of these cleaning jobs, Weber Ultrasonics has expanded its product range with the addition of energy-saving generators (Sonic Digital Green).
The new ultrasonic generators have a specially developed Eco Mode. This allows the power consumption in the medium range to be reduced using a timer, for example 10 seconds at 100 percent power and 10 seconds at 70 percent. State-of-the-art processor technology ensures that the cleaning quality remains at a constantly high level.
In order to reliably remove particularly stubborn contaminants and residues, these generators are equipped with a Pulse Mode. This provides an increased peak power output while still maintaining the medium power consumption. The control system allows an up to 20 percent reduction in energy consumption to be achieved without any loss of cleaning quality.
The frequency is digitally generated and controlled. The new generators with 25 kHz and 40 kHz therefore offer maximum constancy for all process-relevant parameters, thus achieving a high level of efficiency. Output power can be infinitely varied between 50 and 100 percent. Together with the high efficiency, this ensures cost-optimised clean-ing processes that are perfectly suited to the parts being cleaned and to the level of contamination.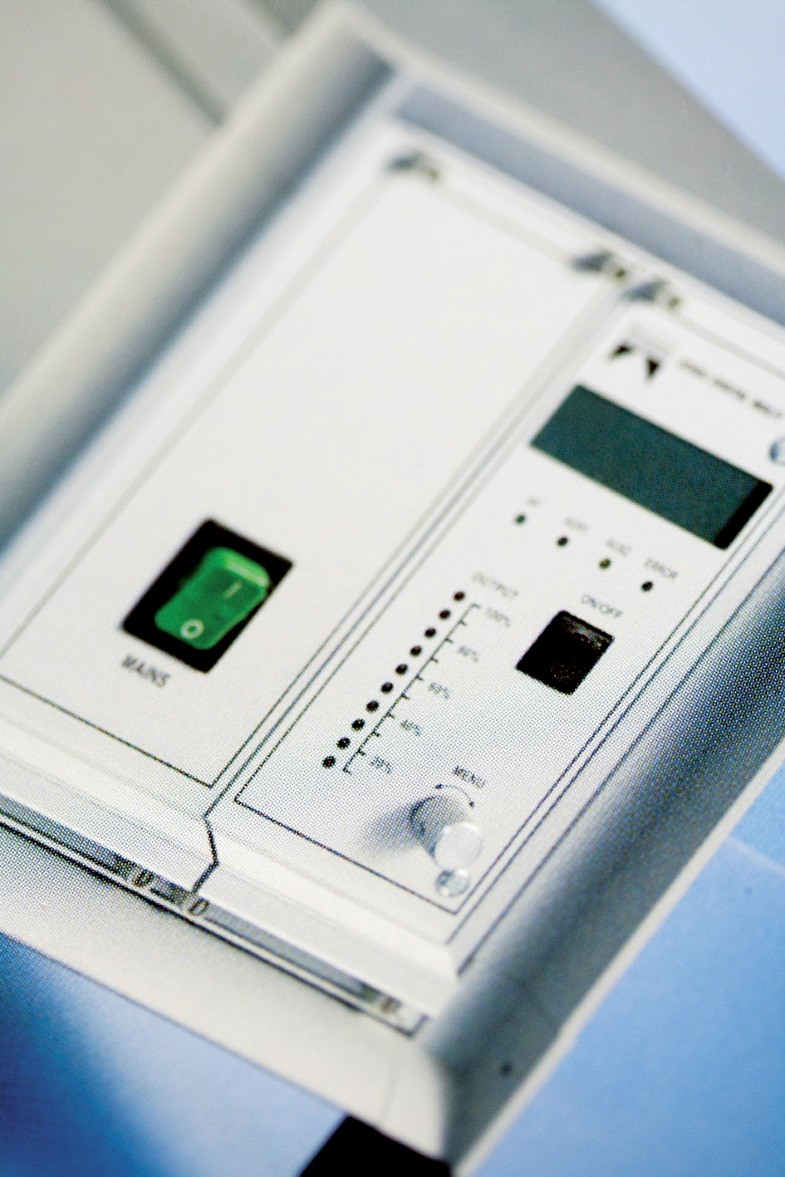 Coordinated submersible and plate transducers
A high level of efficiency and process reliability is also ensured by submersible and plate transducer systems with 25 and 40 kHz that are coordinated with the Sonic Digital Green ultrasonic generators. The Sonosub submersible transducers have a laser-welded casing. The smooth and refined design of the welded joint eliminates the risk of soiling particles being deposited at the joint, which would otherwise lead to re-contamination of the parts being cleaned. Furthermore, the submersible transducers also exhibit extremely low warpage and high dimensional accuracy that cannot be achieved by other welding processes.
The Sonoplate plate transducers from Weber Ultrasonics are the ideal solution for equipping cleaning tanks where space is limited. These transducers are not placed inside the tank but are fitted to the outside using welded or press-on mounting frames.
Copyright information
© Springer Fachmedien Wiesbaden 2013