Consistently Carbon-Neutral
Powder Coating Low-Temperature Powder for Woodchip Heating Systems
An Austrian manufacturer of carbon-neutral woodchip and pellet heating systems uses an energy-efficient low-temperature powder coating to coat the housings of its boilers and a woodchip-powered oven which it constructed itself to cure the coatings.
Since it was founded in 1984, Hargassner GesmbH in Weng in Austria has been one of the leading manufacturers of woodchip and wood-pellet powered heating systems, and its products are developed and manufactured using renewable energy. The company has one of the most modern production lines of its kind in Europe.
Alongside the ongoing development of new types of heating system, the company is constantly testing and introducing innovations and improvements to its production process. It was obvious that as a manufacturer of environmentally friendly heating systems, Hargassner would choose powder coatings which have a low impact on the environment. The company was particularly interested in energy-efficient, low-temperature powder systems.
Environmentally friendly from end-to-end
In collaboration with the machinery manufacturer Rippert and IGP Pulvertechnik, Hargassner installed a coating system that is designed to meet its special needs and the high quality standards of the overall production process, and which is in line with the company's environmental philosophy in every respect.
The curing oven is not powered by gas, oil or electricity, but by a woodchip boiler developed and built by Hargassner. The boiler heats the air in the curing oven to the required temperature of 175 °C. This is the temperature at which the low-temperature powder (IGP-Durapol 68) that Hargassner has been using since early 2012 is guaranteed to cross-link.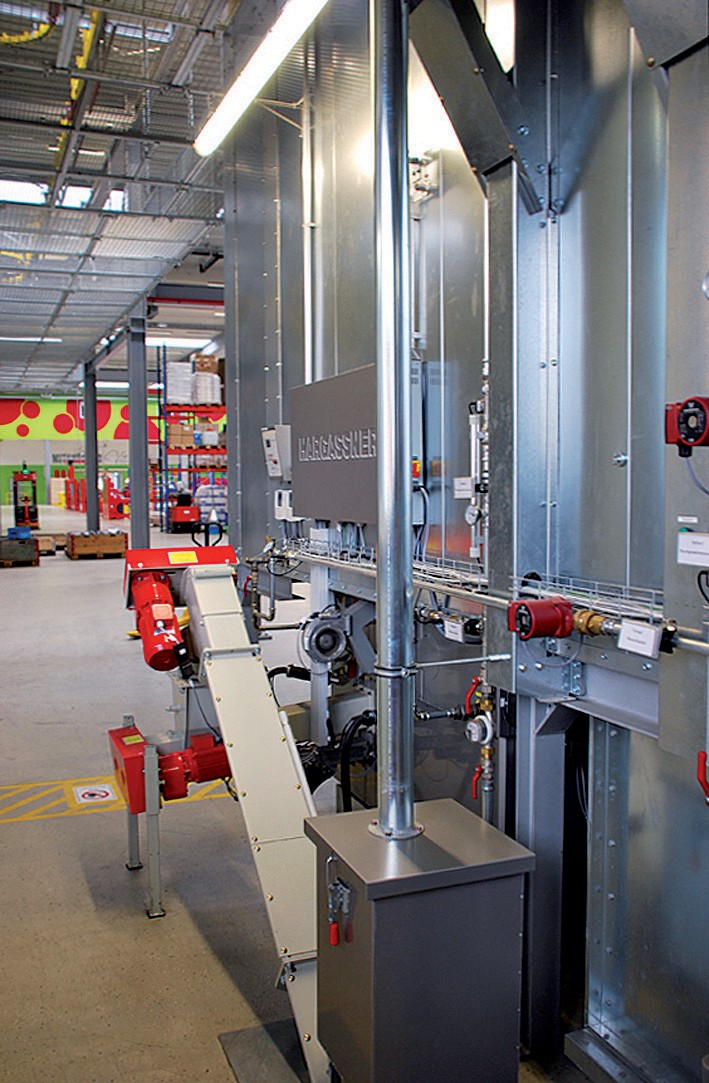 Short oven dwell times
The energy-efficient powder coating will cure from temperatures of 150 °C. The wide curing window and the overstoving stability of the powder coating system, which is also easy to apply, allow a cross-linked coating to be produced on a variety of different parts with walls between 2 mm and 30 mm thick. The highly reactive powder system results in very short oven dwell times for the parts being coated by Hargassner. This leaves plenty of leeway in the current powder coating machine for increasing production volumes.
The result is fully in harmony with the philosophy of the company, which was recently awarded the Austrian ecolabel.
Copyright information
© Springer Fachmedien Wiesbaden 2013