Erratum to: Spin density matrix elements in exclusive
\(\omega \)

electroproduction on

\(^1\)

H and

\(^2\)

H targets at 27.5 GeV beam energy

The HERMES Collaboration
1

Erratum to: Eur. Phys. J. C (2014) 74:3110 DOI 10.1140/epjc/s10052-014-3110-1

It has been found that three of the spin-density matrix elements (SDMEs) in Fig. 6 of the published paper were incorrectly labeled. The labels have been fixed, while none of the results or conclusions have changed.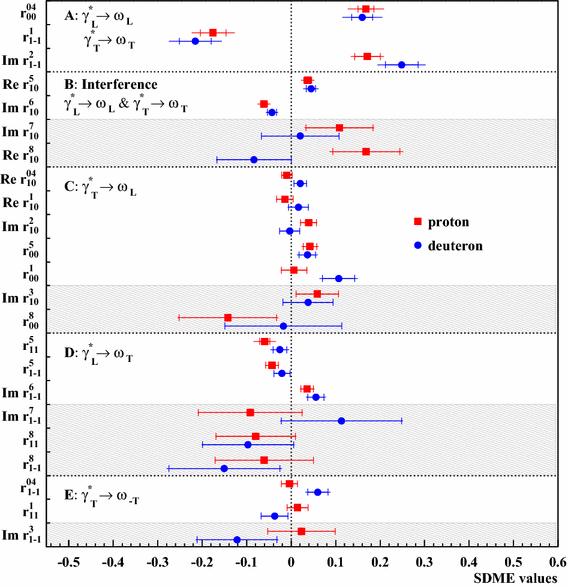 Copyright information
© The Author(s) 2016
Open AccessThis article is distributed under the terms of the Creative Commons Attribution 4.0 International License (http://creativecommons.org/licenses/by/4.0/), which permits unrestricted use, distribution, and reproduction in any medium, provided you give appropriate credit to the original author(s) and the source, provide a link to the Creative Commons license, and indicate if changes were made.
Funded by SCOAP3