Abstract
The piecewise re-scaled stochastic resonance method is proposed and thoroughly investigated in a bistable system, which is induced by the linear frequency-modulated (LFM) signal. At first, the theoretical formulation for piecewise re-scaled stochastic resonance is explained in detail. Then, several numerical simulations are carried out and the effects of some related parameters are discussed, in which the moment of the signal segmentation and the re-scaled coefficient are key factors. Meanwhile, the numerical results indicate that the proposed method manages to process the LFM signal submerged in the noise. After that, adaptive piecewise re-scaled SR is proposed to solve the problem of the parameter selection. At last, the comparison between fractional Fourier transform (FRFT) and the proposed method is present. Compared to the traditional FRFT, the method has a better performance, especially in amplification effect. The method in this paper may provide reference for processing other kinds of frequency-modulated signals besides the LFM signal.
This is a preview of subscription content, log in to check access.
Access options
Buy single article
Instant access to the full article PDF.
US$ 39.95
Price includes VAT for USA
Subscribe to journal
Immediate online access to all issues from 2019. Subscription will auto renew annually.
US$ 99
This is the net price. Taxes to be calculated in checkout.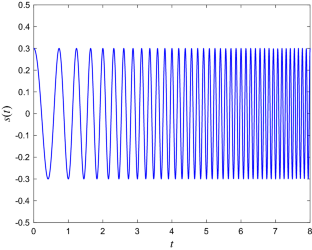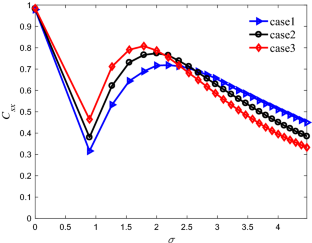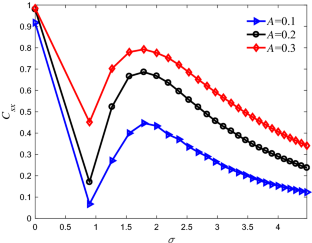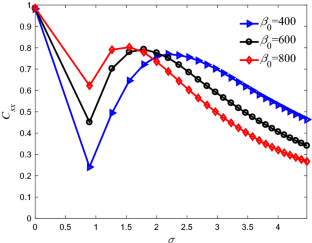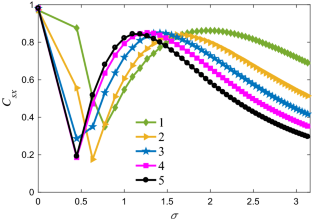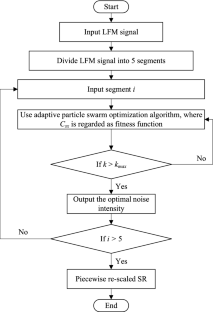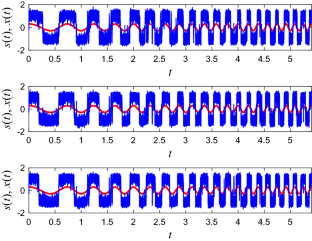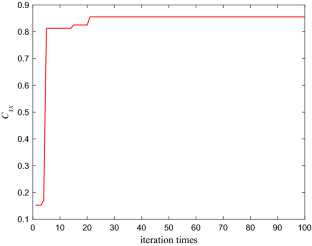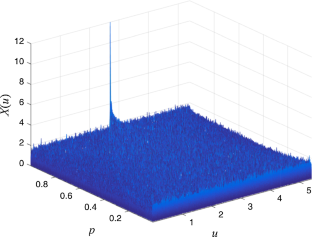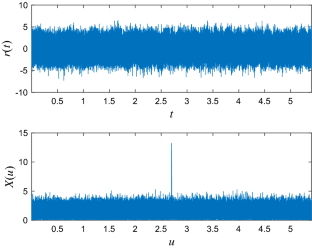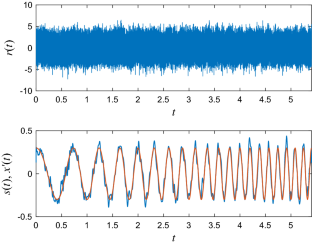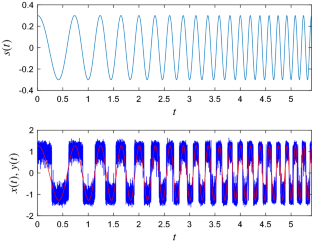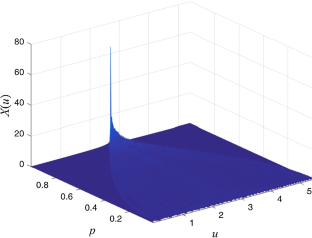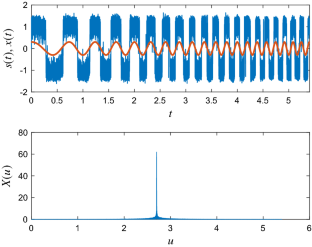 References
1.

L. Gammaitoni, P. Hänggi, P. Jung et al., Rev. Mod. Phys. 70, 223 (1998)

2.

D. Yang, Z. Hu, Y. Yang, Acta Phys. Sin. 61, 080501 (2012)

3.

D. Huang, J. Yang, J. Zhang, H. Liu, Proc. Inst. Mech. Eng. C 232, 2352 (2018)

4.

X. Zhang, N. Hu, L. Hu et al., Sci. China-Technol. Sci. 56, 2115 (2013)

5.

J. Wang, Q. He, F. Kong, IEEE Trans. Instrum. Meas. 64, 564 (2015)

6.

T. Tan, X. Chen, J. Wang et al., Mech. Syst. Signal Process. 23, 811 (2009)

7.

X. Liu, H. Liu, J. Yang et al., Mech. Syst. Signal Process. 96, 58 (2017)

8.

S. Zhang, Y. Yao, Z. Zhu et al., Eur. Phys. J. Plus 134, 115 (2019)

9.

S. Barbay, G. Giacomelli, F. Marin, Phys. Rev. Lett. 85, 4652 (2000)

10.

S. Sun, B. Lei, Signal Process. 88, 2085 (2008)

11.

L. Zeng, B. Xu, Phys. A 389, 5128 (2010)

12.

M. Wang, A. Chan, C. Chui, IEEE Trans. Signal Process. 46, 571 (1998)

13.

M.S. Alouini, A.J. Goldsmith, IEEE Trans. Commun. 47, 1324 (1999)

14.

N. Noels, H. Steendam, M. Moeneclaey, IEEE Commun. Lett. 7, 207 (2003)

15.

D.M. Cowell, S. Freear, IEEE Trans. Control Ultrason. Ferroelectr. Freq 57, 2324 (2010)

16.

G. Bi, X. Li, C. See, Signal Process. 91, 1432 (2011)

17.

H. Hao, Optik 124, 6093 (2013)

18.

L. Qi, R. Tao, S. Zhou et al., Sci. China Ser. F 47, 184 (2004)

19.

R. Tao, B. Deng, Y. Wang et al., Fractional Fourier Transform and its Applications (Tsinghua University Press, Beijing, 2009)

20.

P. Jia, J. Yang, C. Wu et al., J. Vib. Control 25, 141 (2019)

21.

Y. Leng, Y. Leng, T. Wang et al., J. Sound Vib. 292, 788 (2006)

22.

J.J. Collins, C.C. Chow, T.T. Imhoff, Phys. Rev. E 52, R3321 (1995)

23.

K. Park, Y.C. Lai, Z. Liu et al., Phys. Lett. A 326, 391 (2004)

24.

J. Li, X. Chen, Z. He, Mech. Syst. Signal Process. 36, 240 (2013)
Acknowledgements
Jianhua Yang acknowledges financial support by the National Natural Science Foundation of China (Grant No. 11672325), the Priority Academic Program Development of Jiangsu Higher Education Institutions and the Top-notch Academic Programs Project of Jiangsu Higher Education Institutions. Miguel A. F. Sanjuán acknowledges the Spanish State Research Agency (AEI) and the European Regional Development Fund (FEDER) under Project No. FIS2016-76883-P.
About this article
Cite this article
Wu, C., Wang, Z., Yang, J. et al. Adaptive piecewise re-scaled stochastic resonance excited by the LFM signal. Eur. Phys. J. Plus 135, 130 (2020). https://doi.org/10.1140/epjp/s13360-020-00195-0
Received:

Accepted:

Published: