Abstract
We present a simple model of the trap-assisted recombination combined with the excitonic Auger mechanism. It has been shown that only six independent transitions of electrons and holes should be taken into account to describe a combination of the Shockley–Read–Hall (SRH) recombination with this excitonic process. This is in opposition to a well-known model of the SRH mechanism with the free carriers Auger effect via deep states, where eight separated transitions take place. The derived equation for the effective recombination rate can be useful for modeling the excitonic processes in semiconductors, especially in photovoltaic and optoelectronic devices.
This is a preview of subscription content, log in to check access.
Access options
Buy single article
Instant access to the full article PDF.
US$ 39.95
Price includes VAT for USA
Subscribe to journal
Immediate online access to all issues from 2019. Subscription will auto renew annually.
US$ 99
This is the net price. Taxes to be calculated in checkout.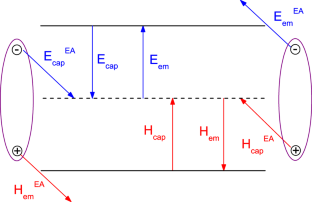 References
1.

W. Shockley, W.T. Read Jr., Phys. Rev. 87, 835 (1952)

2.

R.N. Hall, Phys. Rev. 87, 387 (1952)

3.

T. Mueller, E. Malic, npj 2D Mater. Appl. 2, 29 (2018)

4.

A. Hangleiter, Phys. Rev. B 35, 9149 (1987)

5.

A. Hangleiter, Phys. Rev. B 37, 2594 (1988)

6.

A.V. Sachenko, A.P. Gorban, V.P. Kostylyov, Semicond. Phys. Quantum Electron. Optoelectron. 3, 5 (2000)

7.

A.V. Sachenko, V.P. Kostylyov, V.M. Vlasiuk, I.O. Sokolovskyi, M. Evstigneev, J. Lumin. 183, 299 (2017)

8.

M. Kozhevnikov, B.M. Ashkinadze, E. Cohen, A. Ron, H. Shtrikman, Phys. Rev. B 60, 16894 (1999)

9.

H. Wang, J.H. Strait, C. Zhang, W. Chan, C. Manolatou, S. Tiwari, F. Rana, Phys. Rev. B 91, 165411 (2015)

10.

J.G. Fossum, R.P. Mertens, D.S. Lee, J.F. Nijs, Solid State Electron. 26, 569 (1983)
About this article
Cite this article
Szmytkowski, J. A simple model of the trap-assisted recombination with the excitonic Auger mechanism. Eur. Phys. J. Plus 135, 37 (2020). https://doi.org/10.1140/epjp/s13360-019-00058-3
Received:

Accepted:

Published: