Abstract
The article describes the design of passive underwater landmarks (PUL) and their use for navigation of autonomous unmanned underwater vehicles (AUV). The procedure of AUV observation using PUL is considered. It is shown that with proper maneuvering of the AUV during observation, the accuracy of determining its coordinates is limited only by the accuracy of the PUL positioning during installation. This accuracy also affects the distance between neighboring PULs installed along the AUV's route. If the AUV is equipped with a high-precision autonomous navigation system, the PULs can be installed at the intervals of several hundred kilometers.
Access options
Buy single article
Instant access to the full article PDF.
US$ 39.95
Tax calculation will be finalised during checkout.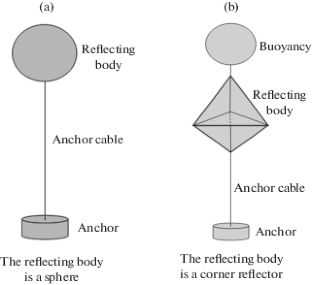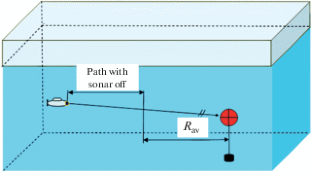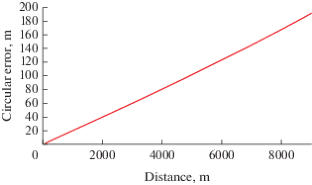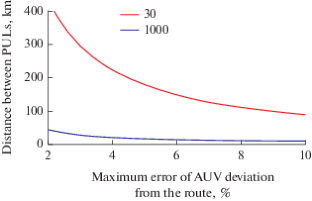 REFERENCES
1

Inzartsev, A.V., Kiselev, L.V., Kostenko, V.V., Matvienko, Yu.V., Pavin, A.M., and Shcherbatyuk, A.F., Podvodnye robototekhnicheskie kompleksy: sistemy, tekhnologii, primenenie (Underwater Robotics: Systems, Technologies, Applications), Vladivostok: Dalnauka, 2018.

2

Inzartsev, A.V., Kamornyi, A.V., L'vov, O.Yu., Matvienko, Yu.V., and Rylov, N.I., Using autonomous unmanned vehicles for scientific research in the Arctic, Podvodnye issledovaniya i robototekhnika, 2007, vol. 4, no. 2, pp. 5–14.

3

Bozhenov, Yu.A., Use of the autonomous underwater vehicles for the Arctic and Antarctic regions exploration, Fundamental'naya i prikladnaya gidrofizika, 2011, vol. 4, no. 1, pp. 4–68.

4

Millar, G., Mackay, L., Maneuvering under the ice, Sea Technology, 2015, vol. 56, no. 4, pp. 35–38.

5

Gizitdinova, M.R. and Kuz'mitskii, M.A., Mobile underwater robots in modern oceanography and hydrophysics, Fundamental'naya i prikladnaya gidrofizika, 2010, vol. 3, no. 1, pp. 4–13.

6

Illarionov, G.Yu., Sidenko, K.S., and Bocharov, L.Yu., Ugroza iz glubiny: XXI vek (Threat from the Depth: 21st Century), Khabarovsk: KGUP Khabarovskaya kraevaya tipografiya, 2011.

7

Belousov, I., Modern and future unmanned autonomous vehicles in the US navy, Zarubezhnoe voennoe obozrenie, 2013, no. 5, pp. 79–88.

8

Kuz'mitskii, M.A., and Gizitdinova, M.R., Mobile underwater robots in the tasks of the Navy: Modern technologies and perspectives, Fundamental'naya i prikladnaya gidrofizika, 2011, vol. 4, no. 3, pp. 37–48.

9

Jane's International Defense, 2013, September, p. 15; 2013, December, p.22.

10

Kebkal, K.G. and Mashoshin, A.I., AUV acoustic positioning methods, Gyroscopy and navigation, 2017, vol. 8, no. 1, pp. 80–89.

11

Kamanin, V.I., et al., Spravochnik shturmana (Reference Book for Navigators), V.D. Shandalybov, Ed., Moscow: Voenizdat, 1968.

12

Urick, R.J., Principles of Underwater Sound (translated to Russian), Leningrad: Sudostroenie, 1978.

13

Abchuk, V.A., and Suzdal', V.G., Poisk ob'ektov (Search for Objects), Moscow: Sov. Radio, 1977.

14

Smaryshev, M.D., and Dobrovol'skii, Yu.Yu., Gidroakusticheskie antenny (Hydroacoustic Antennas), Leningrad: Sudostroenie, 1984.

15

Brennan, L.E., Angular accuracy of phased array radar (review article, in Russian), Zarubezhnaya radioelektronika, 1962, no. 1, pp. 27–34.

16

Ventzel, E.S., and Ovcharov, L.A., Teoriya veroyatnostei i ee inzhenernye prilozheniya (Theory of Probability and Its Engineering Applications), Moscow: Nauka, 1988.
FUNDING
This work was supported by the Russian Foundation for Fundamental Research (Project 19-08-00253).
About this article
Cite this article
Mashoshin, A.I., Pashkevich, I.V. Application of Passive Underwater Landmarks for Autonomous Unmanned Underwater Vehicles Navigation. Gyroscopy Navig. 11, 333–340 (2020). https://doi.org/10.1134/S2075108720040070
Received:

Revised:

Accepted:

Published:

Issue Date:
Keywords:
autonomous unmanned underwater vehicle

passive underwater landmark