Abstract
The article discusses the approach to the analysis of business processes, called process mining, and the directions of its application. In particular, a description of the process discovery algorithm is provided, with the help of which the process model is reconstructed from the event log in the form of a workflow graph. The implementation and improvement of the algorithm are proposed, which allow avoiding costly enumeration of all subsets of activities included in the analyzed process model. The proposed approach allows the use of process discovery algorithm for large event logs.
Access options
Buy single article
Instant access to the full article PDF.
US$ 39.95
Tax calculation will be finalised during checkout.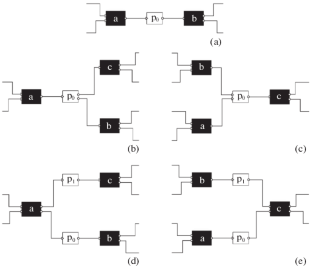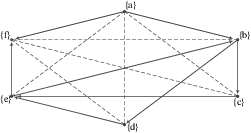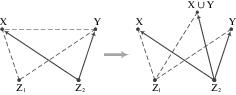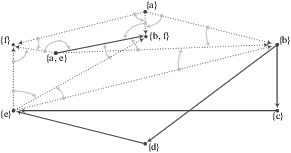 REFERENCES
1

W. M. van der Aalst, Process Mining. Discovery, Conformance and Enhancement of Business Processes (Springer, New York, 2011).

2

J. Jeston and J. Nelis, Business Process Management. Practical Guidelines to Successful Implementations (Routledge, London, New York, 2014).

3

K. van Hee, Workflow Management: Models, Methods, and Systems (Information Systems) (MIT Press, Boston, 2004).

4

M. Dumas, W. M. van der Aalst, and A. H. ter Hofstede, Process Aware Information Systems: Bridging People and Software Through Process Technology (Wiley-Interscience, New York, 2005).

5

S. L. Mansar and H. A. Reijers, ''Best practices in business process redesign: Validation of a redesign framework,'' Comput. Ind. 56, 457–471 (2005).

6

M. Dumas, M. La Rosa, J. Mendling, and H. A. Reijers, Fundamentals of Business Process Management (Springer, New York, 2018).

7

A. Rozinat and W. M. van der Aalst, ''Conformance checking of process based on monitoring real behavior,'' Inform. Syst. 33, 64–95 (2008).

8

A. Burattin, A. Sperduti, and M. Veluscek, ''Business models enhancement through discovery of roles,'' in Proceedings of the IEEE Symposium on Computational Intelligence and Data Mining (2013), pp. 103–110.

9

J. Mendling, Business Process Management. Metrics for Process Models (Springer, Cham, 2008), pp. 1–15.

10

R. Agrawal, D. Gunopulos, and F. Leymann, ''Mining process models from workflow logs,'' in Proceedings of the 6th International Conference on Extended Database Technology (1998), pp. 469–483.
Funding
The work has been done at the JSCC RAS as part of the state assignment for the topic 0065-2019-0016 (reg. no. AAAA-A19-119011590098-8). The supercomputer MVS-10P, located at the JSCC RAS, was used for calculations during the research.
Additional information
(Submitted by A. M. Elizarov)
About this article
Cite this article
Savin, G.I., Chopornyak, A.D., Rybakov, A.A. et al. Process Mining: Realization and Optimization of Process Discovery Algorithm. Lobachevskii J Math 41, 2566–2574 (2020). https://doi.org/10.1134/S199508022012032X
Received:

Revised:

Accepted:

Published:

Issue Date:
Keywords:
process mining

process discovery algorithm

Petri nets

process model

event logs