Abstract
A track reconstruction method based on a constrained combinatorial search for track candidates, i.e. combinations of detector hits possibly belonging to a track, is presented. The algorithm has been implemented as a Vector Finder software toolkit containing a track reconstruction procedure and tools to determine hit acceptance windows (a priori constraints) for the track search. Track reconstruction results for high multiplicity simulated events (∼1000 particles in the detector acceptance) are shown demonstrating good performance of the approach proposed.
Access options
Buy single article
Instant access to the full article PDF.
US$ 39.95
Tax calculation will be finalised during checkout.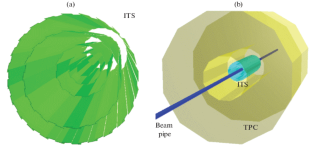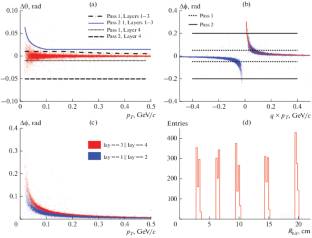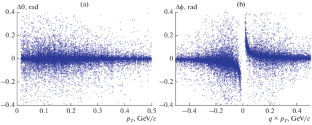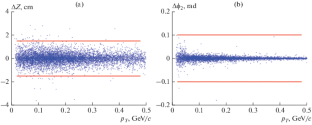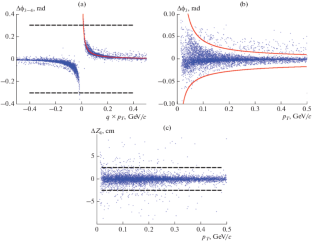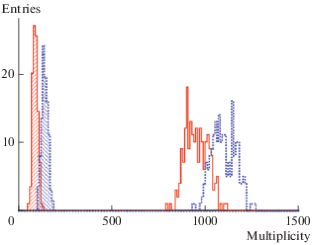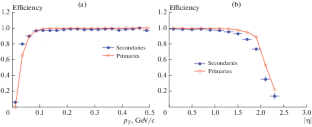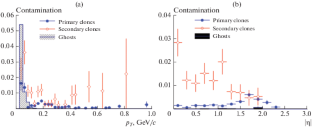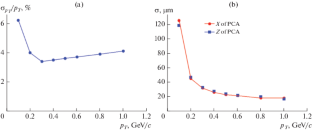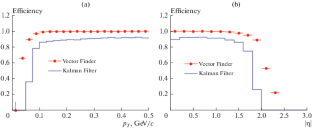 REFERENCES
1

V. D. Kekelidze, R. Lednicky, V. A. Matveev, I. N. Meshkov, A. S. Sorin, and G. V. Trubnikov, "Three stages of the NICA accelerator complex," Eur. Phys. J. A 52, 211 (2016).

2

V. Golovatyuk, V. Kekelidze, V. Kolesnikov, O. Rogachevsky, and A. Sorin, "The multi-purpose detector (MPD) of the collider experiment," Eur. Phys. J. A 52, 212 (2016).

3

B. Abelev et al. (ALICE Collab.), "Technical design report for the upgrade of the ALICE inner tracking system," J. Phys. G 41, 087002 (2014).

4

D. Zinchenko, E. Nikonov, and A. Zinchenko, "A track finding algorithm for the inner tracking system of MPD/NICA," EPJ Web Conf. 204, 07006 (2019).

5

D. Zinchenko, A. Zinchenko and E. Nikonov, "A 'vector finder' approach to track reconstruction in the inner tracking system of MPD/NICA," AIP Conf. Proc. 2163, 060006 (2019).

6

http://urqmd.org/.

7

K. Gertsenberger, S. Merts, O. Rogachevsky, and A. Zinchenko, "Simulation and analysis software for the NICA experiments," Eur. Phys. J. A 52, 214 (2016).
6. ACKNOWLEDGMENTS
The authors would like to thank V. Kondratev (SPbSU) and Yu. Murin (JINR) for providing important information about possible configuration of MPD ITS.
Funding
This work was supported by the Russian Foundation for Basic Research (RFBR), grant no. 18-02-40060.
About this article
Cite this article
Zinchenko, D., Zinchenko, A. & Nikonov, E. Vector Finder—A Toolkit for Track Finding in the MPD Experiment. Phys. Part. Nuclei Lett. 18, 107–114 (2021). https://doi.org/10.1134/S1547477121010131
Received:

Revised:

Accepted:

Published:

Issue Date: