Abstract
The reactions of imidazoles with a series of dialkyl and alkylene carbonates afforded the corresponding N-alkyl- and N-(hydroxyalkyl)imidazoles with high yields. The reactivity of dialkyl carbonates decreases in the series dimethyl > diethyl > dibutyl carbonate. Ethylene carbonate is a more efficient alkylating agent than trimethylene carbonate. The mechanisms of alkylation of imidazole with dimethyl carbonate and ethylene carbonate were studied by DFT quantum chemical calculations at the B3LYP/6-311++G(d,p) level of theory.
Access options
Buy single article
Instant access to the full article PDF.
US$ 39.95
Tax calculation will be finalised during checkout.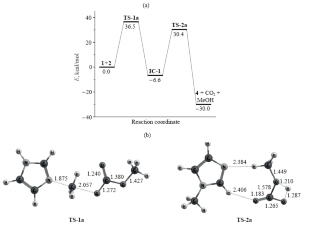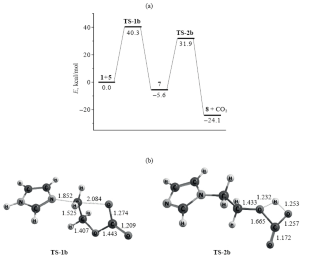 ACKNOWLEDGMENTS
This study was performed using the facilities of the "Spectroscopy and Analysis of Organic Compounds" joint center. Quantum chemical calculations were performed using Uran supercomputer at the Krasovskii Institute of Mathematics and Mechanics, Ural Branch, Russian Academy of Sciences.
Funding
This study was performed in the framework of state assignment for Postovsky Institute of Organic Synthesis (Ural Branch, Russian Academy of Sciences), as well as under financial support by the Ministry of Science and Higher Education of the Russian Federation (project no. AAAA-A20-120061990010-7).
Ethics declarations
The authors declare the absence of conflict of interest.
About this article
Cite this article
Gabov, I.S., Khamidullina, L.A., Puzyrev, I.S. et al. N-Alkylation of Imidazoles with Dialkyl and Alkylene Carbonates. Russ J Org Chem 56, 2079–2086 (2020). https://doi.org/10.1134/S1070428020120052
Received:

Revised:

Accepted:

Published:

Issue Date:
Keywords:
dialkyl carbonates

alkylene carbonates

imidazoles

alkylation