Abstract
The absorption Mössbauer spectroscopy on 119Sn impurity centers shows that germanium atoms in the structure of amorphous and polycrystalline Ge2Sb2Te5 films have different local symmetries (tetrahedral in the amorphous phase and octahedral in the crystalline). By emission Mössbauer spectroscopy on 119mSn impurity centers formed after the radioactive decay of 119Sb or 119mTe parent atoms, tin antisite defects at antimony and tellurium sites of crystalline Ge2Sb2Te5 films are identified.
Access options
Buy single article
Instant access to the full article PDF.
US$ 39.95
Tax calculation will be finalised during checkout.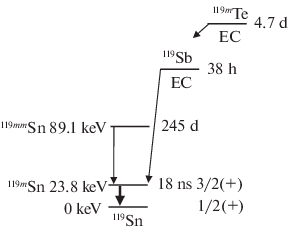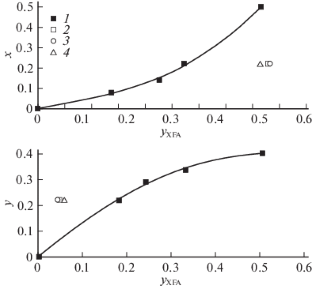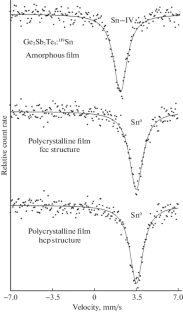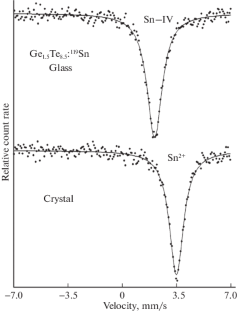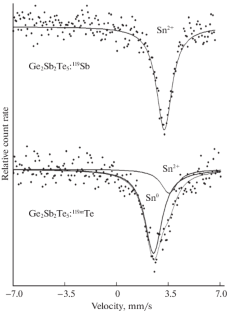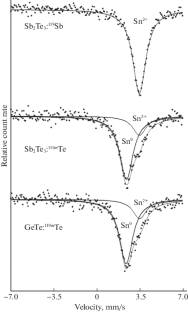 REFERENCES
1

A. V. Kolobov, P. Fons, A. I. Frenkel, A. L. Ankudinov, J. Tominaga, and T. Uruga, Nat. Mater. 3, 703 (2004).

2

C. Hu, Z. Yang, C. Bi, H. Peng, L. Ma, C. Zhang, Z. Gu, and J. Zhu, Acta Mater. 188, 121 (2020).

3

K. Bobokhuzhaev, A. Marchenko, and P. Seregin, Structural and Antistructural Defects in Chalcogenide Semiconductors. Mössbauer Spectroscopy (Academic, New York, 2020).

4

L. N. Seregina, F. S. Nasredinov, B. T. Melekh, Z. V. Maslova, E. Yu. Turaev, and P. P. Seregin, Fiz. Khim. Stekla 3, 328 (1977).

5

M. Micoulaut, K. Gunasekera, S. Ravindren, and P. Boolchand, Phys. Rev. B 90, 094207 (2014).

6

A. V. Marchenko, P. P. Seregin, E. I. Terukov, and K. B. Shakhovich, Semiconductors 53, 711 (2019).

7

T. Kato and K. Tanaka, Jpn. J. Appl. Phys. 44, 7340 (2005).

8

R. M. Shelby and S. Raoux, J. Appl. Phys. 105, 104902 (2009).

9

T. Siegrist, P. Jost, and H. Volker, Nat. Mater. 10, 202 (2011).

10

V. Sousa, Microelectron. Eng. 88, 807 (2011).

11

F. Ambe and S. Ambe, J. Chem. Phys. 73, 2029 (1980).
Ethics declarations
The authors state that they have no conflict of interest.
Additional information
Translated by M. Tagirdzhanov
About this article
Cite this article
Marchenko, A.V., Terukov, E.I., Nasredinov, F.S. et al. Local Structure and Anti-Structural Defects of Tin in Amorphous and Crystalline Ge2Sb2Te5 Films. Semiconductors 55, 1–6 (2021). https://doi.org/10.1134/S1063782621010127
Received:

Revised:

Accepted:

Published:

Issue Date:
Keywords:
anti-structural defects

Mössbauer spectroscopy

Ge2Sb2Te5