Abstract
Nuclear reaction rates in the nickel and uranium detectors placed at different positions within the reactor cores of the TIRAN nuclear reactor complex are measured. The measured reaction rates are found to be consistent with those simulated using the PRISMA-D Monte Carlo code with the values of neutron constants as quoted in the ENDF-BVI library. Relying on the simulation, the signals of nickel neutron activation monitors are more precisely related to energy releases in the reactor core.
Access options
Buy single article
Instant access to the full article PDF.
US$ 39.95
Tax calculation will be finalised during checkout.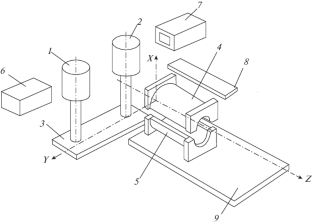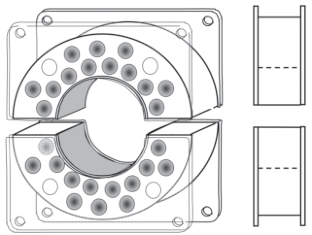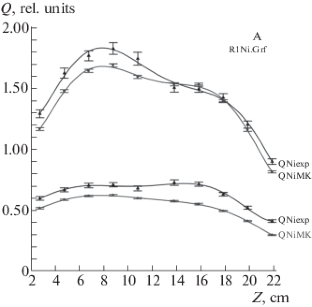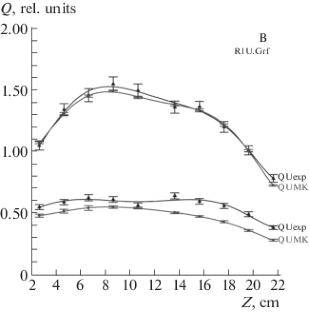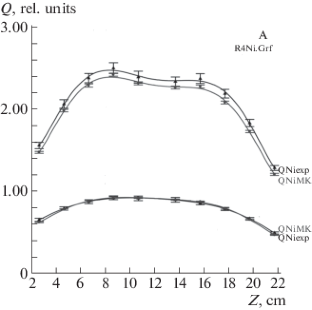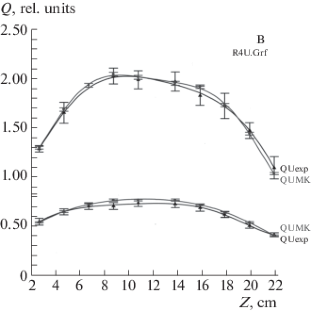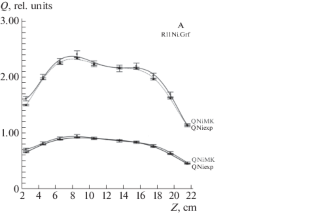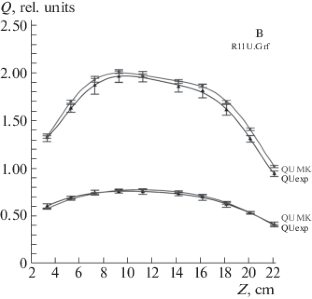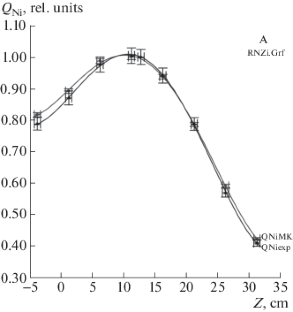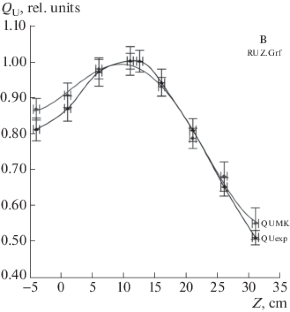 REFERENCES
1

E. P. Magda, I. S. Pogrebov, A. A. Snopkov, et al., Vopr. At. Nauki Tekh., Ser.: Fiz. Yad. Reakt., Nos. 1–2, 3 (2003).

2

A. A. Snopkov, V. I. Cherashev, V. P. Koshmyakov, and V. I. Litvin, Vopr. At. Nauki Tekh., Ser.: Fiz. Yad. Reakt., Nos. 1–2, 23 (2001).

3

Certificate for the Working Standard of the 2nd Category No. 43011.2Zh621.

4

Ya. Z. Kandiev, E. S. Kuropatenko, I. V. Lifanova, et al., in Proceedings of the 3rd All-Union Conference on Protection against Ionizing Radiation of Nuclear Installations, Tbilisi, 1981.

5

V. D. Sevast'yanov, Modeling Neutron Reference Fields for Metrological Support of Neutron Measurements in Nuclear Physics Facilities of the Russian Federation (VNIIFTRI, Mendeleevo, 2015) [in Russian].
Ethics declarations
The authors declare that they have no conflicts of interest.
Additional information
Translated by A. Asratyan
About this article
Cite this article
Litvin, V.I., Samoylova, L.Y., Zaitsev, D.V. et al. Comparing Measured and Simulated Reaction Rates in Uranium and Nickel Detectors of the BARS-5M–RUN-2 Reactor Complex. Phys. Atom. Nuclei 83, 1221–1226 (2020). https://doi.org/10.1134/S1063778820080104
Received:

Revised:

Accepted:

Published:

Issue Date:
Keywords:
reactor

energy release

fission rate

activation detectors

ENDF-BVI library of neutron constants

PRISMA-D code

Monte Carlo method