Abstract
The characteristic features of hydrooptical signals of an airborne polarization lidar are studied both theoretically and experimentally for sensing of a homogeneous water mass under controllable conditions. The results obtained can be used to expand the possibilities of interpretation of lidar return signals, especially in complex and ambiguous situations. Results of theoretical and experimental investigations of the depth profiles of hydrooptical signals of airborne polarization lidars obtained under conditions of homogeneous water depths are presented.
Access options
Buy single article
Instant access to the full article PDF.
US$ 39.95
Tax calculation will be finalised during checkout.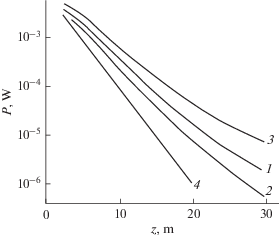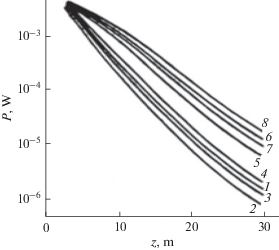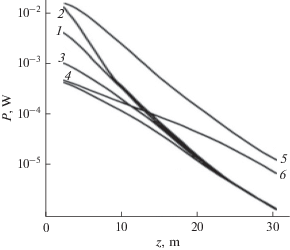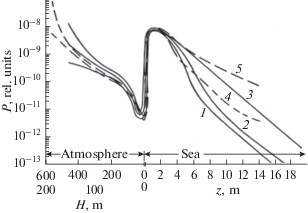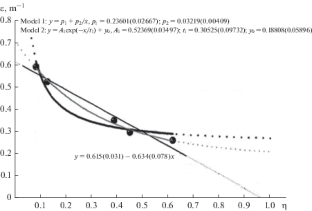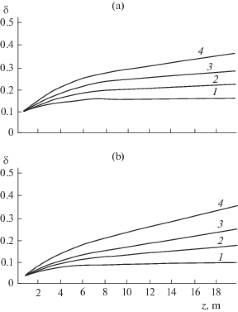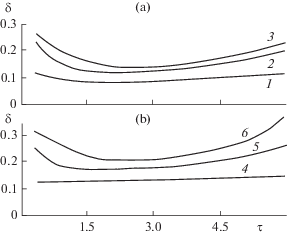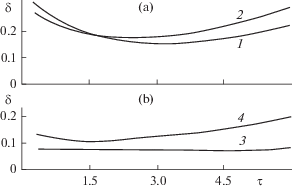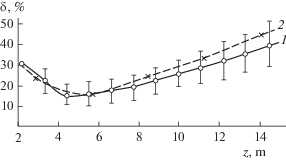 REFERENCES
1

V.S. Shamanaev, "Airborne lidars of the IAO SB RAS for sensing of optically dense media," Atmos. Ocean. Opt. 28 (4), 359–365 (2015).

2

Remote Control of the Upper Ocean Layer, Ed. by M.V. Kabanov (Nauka, Novosibirsk, 1991) [in Russian].

3

A. P. Ivanov, Physical Basis for Hydrooptics (Nauka i tekhnika, Minsk, 1975) [in Russian].

4

G. I. Marchuk, G. A. Mikhailov, M. A. Nazaraliev, et al., Monte Carlo Method in Atmospheric Optics, Ed. by G.I. Marchuk (Nauka, Novosibirsk, 1976) [in Russian].

5

G. M. Krekov, M. M. Krekova, and V. S. Shamanaev, "Numerical estimates of the atmospheric influence on the signal shape in sensing sea water," Atmos. Ocean. Opt. 5 (11), 777–779 (1992).

6

E. A. Kadyshevich, Yu. S. Lyubovtseva, and G. V. Rozenberg, "Measurements of matrices of light scattering by sea water," Izv. Akad. Nauk SSSR. Fiz. Atmos. Okeana 7 (5), 557–561 (1971).

7

I. E. Penner and V. S. Shamanaev, "Experiments in simultaneous sea sounding using shipboard and airborne lidars," Atmos. Ocean. Opt. 6 (1), 107–111 (1993).

8

A. S. Monin and V. P. Krasitskii, Phenomena on the Ocean Surface (Gidrometeoizdat, Leningrad, 1985) [in Russian].

9

K. S. Shifrin, Introduction into the Ocean Optics (Gidrometeoizdat, Leningrad, 1983) [in Russian].

10

I. E. Penner, I. V. Samokhvalov, and V. S. Shamanaev, "Hydrooptical sounding of sea-water frontal zone," Opt. Atmos. Okeana 1 (12), 60–66 (1988).
About this article
Cite this article
Shamanaev, V.S. Hydrooptical Signals of an Airborne Polarization Lidar for Sensing of Homogeneous Sea Water Depth. Atmos Ocean Opt 33, 616–621 (2020). https://doi.org/10.1134/S1024856020060214
Received:

Revised:

Accepted:

Published:

Issue Date:
Keywords:
lidar sensing of optically dense media

airborne polarization lidar

hydrooptics

light sensing