Abstract
For retrospective (post-mission) analysis of the work–rest schedule (WRS) of Russian ISS crewmembers, missions from 40/41 to 53/54 were grouped depending on whether there were three (ISS 40/41–49/50) or two cosmonauts (ISS 50/51–53/54). Signs of strenuous WRS were noted in 62% of mission weeks in the first group and in 94% of weeks in the second group. The cosmonauts had to work overtime irrespective of mission durations. In the first group, overtime averaged 25 min daily or 3 h weekly. In the second group, daily and weekly overtimes averaged 1 h 51 min or 13 h, respectively, which is four times longer than in the first group. Sleep hours during missions shifted clockwise and counterclockwise. The magnitude of sleep shifting varied between 30 min and 12 h. As a rule, sleep duration was 6–7 h and, in the opinion of most cosmonauts, was sufficient for good rest and recovery.
Access options
Buy single article
Instant access to the full article PDF.
US$ 39.95
Tax calculation will be finalised during checkout.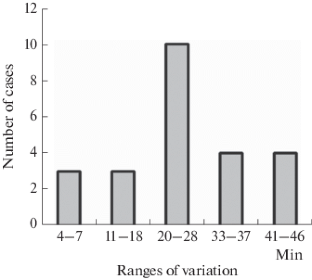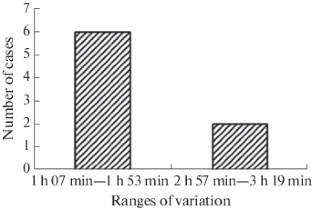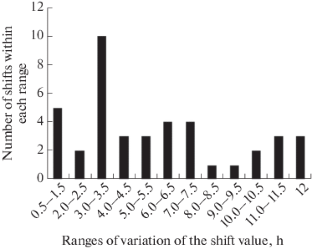 REFERENCES
1

Stepanova, S.I., Galichiy, V.A., Nesterov, V.F., et al., Actual problems of cosmonaut's work and rest organization aboard the International Space Station, Aviakosm. Ekol. Med., 2012, vol. 46, no. 6, pp. 14–18.

2

Stepanova, S.I., Karpova, O.I., Galichiy, V.A., et al., Evaluation of operative employment of Russian crewmembers of the International Space Station (missions 26/27–39/40), Aviakosm. Ekol. Med., 2017, vol. 51, no. 1, pp. 24–29.
Ethics declarations
Conflict of interests. The authors declare that they have no conflict of interest.
Statement of compliance with standards of research involving humans as subjects. All procedures performed in studies involving human participants were in accordance with the ethical standards of the institutional and/or national research committee and with the 1964 Helsinki Declaration and its later amendments or comparable ethical standards. Informed consent was obtained from all individual participants involved in the study.
About this article
Cite this article
Stepanova, S.I., Koroleva, M.V., Nesterov, V.F. et al. Assessment of the Work–Rest Schedule of the Russian Members of the International Space Station Crews 40/41–53/54 Using the Flight Monitoring Data. Hum Physiol 46, 760–765 (2020). https://doi.org/10.1134/S0362119720070154
Received:

Published:

Issue Date:
Keywords:
work–rest schedule

overtime work

sleep shifting