Abstract
We consider issues related to the determination of integral characteristics of the scattering phase function for media with a highly forward directed scattering function. We show that, as a rule, the standard method of calculation of the average cosine of the scattering angle does not take into account the contribution that is important for scattering in the direction of small angles. We present a technique that makes it possible to obtain necessary corrections for the integral scattering characteristics in this case.
This is a preview of subscription content, log in to check access.
Access options
Buy single article
Instant access to the full article PDF.
US$ 39.95
Price includes VAT for USA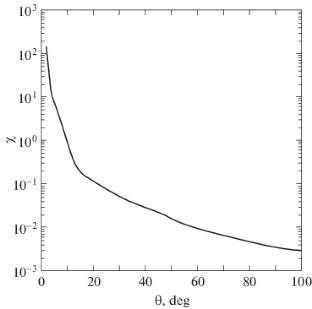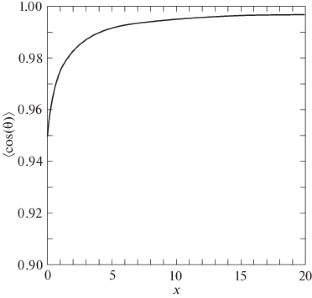 REFERENCES
1

I. A. Belolaptikov et al., Astron. Phys. 7, 263 (1997).

2

V. Aynutdinov et al., Phys. At. Nucl. 69, 1914 (2006).

3

V. Aynutdinov et al., Astrophys. J. 29, 366 (2008).

4

A. D. Avrorin et al., EPJ Web of Conf. 207, 01003 (2019).

5

V. A. Balkanov et al., Appl. Opt. 33, 68 (1999).

6

O. N. Gaponenko, R. R. Mirgazov, and B. A. Tarashchanskii, Opt. Atmos. Okeana 9, 1069 (1996).

7

B. A. Tarashchanskii, O. N. Gaponenko, and V. I. Dobrynin, Opt. Atmos. Okeana 7, 1508 (1994).

8

A. Ishimaru, Wave Propagation and Scattering Media (Academic, New York, 1978), Vol. 1.

9

T. D. O'Sullivan, A. E. Cerussi, D. J. Cuccia, and B. J. Tromberg, J. Biomed. Opt. 17, 071311 (2012).

10

N. Mutyal, A. Radosevich, B. Gould, J. D. Rogers, A. Gomes, V. Turzhitsky, and V. Backman, Opt. Express 20, 19643 (2012).

11

D. A. Zimnyakov, S. A. Yuvchenko, A. A. Isaeva, E. A. Isaeva, and O. V. Ushakova, Opt. Spectrosc. 125, 795 (2018).

12

Yu. Kopilevich, M. E. Kononenko, and E. I. Zadorozhnaya, J. Opt. Technol. 77, 598 (2010).

13

V. I. Mankovsky, Atmos. Ocean. Opt. 31, 502 (2018).
Ethics declarations
The author declares that he has no conflict of interest.
About this article
Cite this article
Gaponenko, O.N. Determination of Integral Scattering Characteristics. Opt. Spectrosc. 128, 620–623 (2020). https://doi.org/10.1134/S0030400X20050070
Received:

Revised:

Accepted:

Published:

Issue Date:
Keywords:
applied optics

light absorption

light scattering

scattering phase function

average cosine of the scattering angle