Abstract
The mechanism of formation of an ozone–hydroxyl mixture and its properties have been investigated. The main channel for the consumption of hydroxyl radicals is the buildup of hydrogen peroxide. In the absence of ozone, almost all OH• radicals formed are converted to hydrogen peroxide. In the presence of ozone, the reaction O3 + H2O2 gives hydroxyl radicals again. The concentration of OH• radicals is maintained until ozone and hydrogen peroxide are consumed. This allows the transport of hydroxyl radicals up to 45 cm from the reactor. The results are confirmed by an experiment on the oxidation of oxalic acid.
This is a preview of subscription content, log in to check access.
Access options
Buy single article
Instant access to the full article PDF.
US$ 39.95
Price includes VAT for USA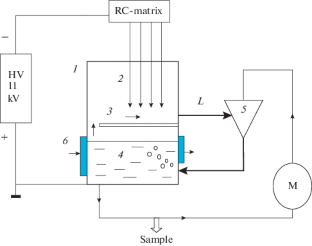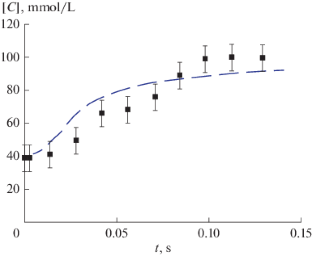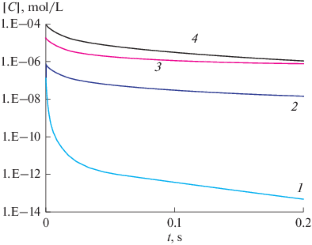 REFERENCES
1

Bruggeman, P.J., Kushner, M.J., Locke, B.R., et al., Plasma Sources Sci. Technol., 2016, vol. 25, no. 59, p. 053002.

2

Handbook of Chemistry and Physics, 97th ed., Haynes, W.M., Ed., Boca Raton: CRC, 2016–2017, p. 97.

3

Li, L., Nikiforov, A., Xiong, Q., Britun, N., Snyders, R., et al., Phys. Plasmas, 2013, vol. 20, p. 093502.

4

Aristova, N.A. and Piskarev, I.M., Russ. J. Phys. Chem., 2003, vol. 77, no. 5, p. 723.

5

Raizer, Yu.P., Gas Discharge Physics, Berlin: Springer, 1991.

6

Charlot, G., Les méthodes de la chimie analytique: analyse quantitative minérale, 5th Ed., Paris: Masson et Cie, 1966.

7

Piskarev, I.M., Russ. J. Phys. Chem., 2001, vol. 75, no. 11, p. 1832.

8

Pastina, B. and LaVerne, J.A., J. Phys. Chem. A, 2001, p. 9316.

9

Westley, F., Tables of Recommended Rate Constants for Chemical Reactions Occurring in Combustion, Washington, DC: National Bureau of Standards, 1980.

10

Hoigne, J., Bader, H., Haag, W.R., and Staehelin, J., Water Res., 1985, vol. 19, no. 8, p. 993.

11

Kulagin, Y.A., Shelepin, L.A., and Yarygina, V.N., Kinetics of Processes in the Gas Media Containing Metastable Oxygen, Moscow: Lebedev FIAN, 1994.
Additional information
Translated by S. Zatonsky
About this article
Cite this article
Piskarev, I.M. The Role of Ozone in Chemical Processes in Electric Discharge Plasma. High Energy Chem 54, 205–209 (2020). https://doi.org/10.1134/S001814392003011X
Received:

Revised:

Accepted:

Published:

Issue Date:
Keywords:
ozone–hydroxyl mixture

transport of hydroxyl radicals

hydrogen peroxide

oxalic acid

oxidation