Abstract—
The problem of heating a sharp slender wedge suddenly submerged into high-temperature supersonic stream is considered when the laminar or turbulent heat transfer regime is implemented on the wedge surface. The behavior of the solution in the neighborhood of the singular point at the wedge nose is mathematically analyzed. The corresponding numerical solution of the problem is considered.
Access options
Buy single article
Instant access to the full article PDF.
US$ 39.95
Tax calculation will be finalised during checkout.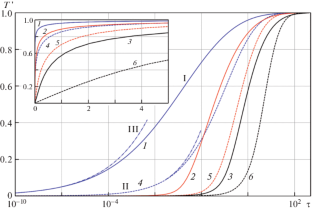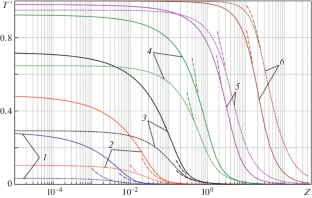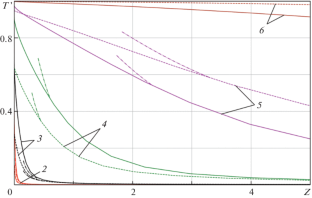 REFERENCES
1

Tikhonov, A.N. and Samarskii, A.A., Uravneniya matematicheskoi fiziki (Mathematical Physics Equations), Moscow: Izd-vo MGU, 1999.

2

Zemlyanskii, B.A., Lunev, V.V., Vlasov, V.I., Gorshkov, A.B., Zalogin, G.N., Kovalev, R.V., Marinin, V.P., and Murzinov, I.N., Konvektivnyi teploobmen letatel'nykh apparatov (Convective Heat Exchange of Vehicles), Moscow, Fizmatlit, 2014.
Additional information
Translated by E.A. Pushkar
About this article
Cite this article
Kuznetsov, A.A., Lunev, V.V. Heating of a Sharp Slender Wedge in Supersonic Flow. Fluid Dyn 56, 116–120 (2021). https://doi.org/10.1134/S0015462821010079
Received:

Revised:

Accepted:

Published:

Issue Date:
Keywords:
sharp wedge

supersonic flow

singular point