Abstract
The design of a simple compact cryothermostat intended for studying the influence of γ irradiation on the optical losses of single-mode fluorosilicate optical fibers operating at a 1.31-μm wavelength is described. It is established that the radiation resistance of these optical fibers increases as the test temperature is decreased from +25 to –60°C.
This is a preview of subscription content, log in to check access.
Access options
Buy single article
Instant unlimited access to the full article PDF.
US$ 39.95
Price includes VAT for USA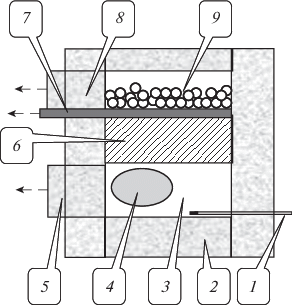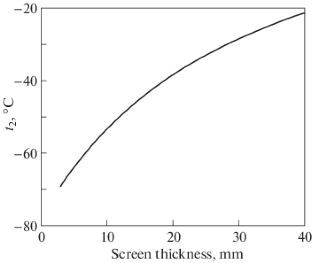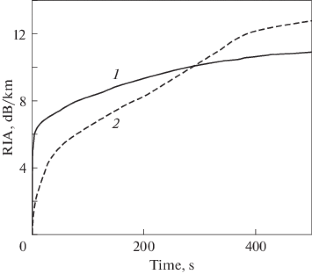 REFERENCES
1

P. F. Kashaykin, A. L. Tomashuk, E. M. Dianov, K. N. Nishchev, M. Y. Salgansky, A. N. Abramov, and A. N. Guryanov, J. Lightwave Technol. 33, 1788 (2015). https://doi.org/10.1109/JLT.2015.2394806

2

M. A. Bisyarin, K. V. Dukelskiy, M. A. Eronyan, A. V. Komarov, V. N. Lomasov, I. K. Meshkovskiy, A. A. Reutsky, A. A. Shcheglov, and S. V. Ustinov, Mater. Res. Express 6, 026202 (2019). https://iopscience.iop.org/article/10.1088/2053-1591/aaec3f

3

A. L. Tomashuk, A. E. Levchenko, E. M. Dianov, A. V. Filippov, A. N. Moiseenko, E. A. Bychkova, O. M. Tatsenko, N. V. Zavialov, A. V. Grunin, E. T. Batova, M. Y. Salgansky, A. N. Guryanov, P. F. Kashaykin, I. S. Azanova, and M. K. Tsibinogina, J. Lightwave Technol. 35, 2143 (2017). https://doi.org/10.1109/JLT.2016.2623359

4

A. M. Arkharov, I. V. Marfenina, and E. I. Mikulin, Cryogenic Systems. Fundamentals of Theory and Calculation (Mashinostroenie, Moscow, 1996), Vol. 1 [in Russian].

5

F. Kreith and U. Black, Basic Heat Transfer (Harper and Row, New York, 1980).

6

I. I. Dolgov, G. A. Ivanov, Yu. K. Chamorovskii, and M. Ya. Yakovlev, Foton-Ekspres, No. 6, 4 (2005).
Ethics declarations
The authors declare that they have no conflict of interest.
About this article
Cite this article
Devet'yarov, D.R., Eron'yan, M.A., Lomasov, V.N. et al. A Compact Cryothermostat with Solid Carbon Dioxide Refrigerant. Tech. Phys. Lett. 45, 1220–1222 (2019) doi:10.1134/S1063785019120198
Received:

Revised:

Accepted:

Published:

Issue Date:
Keywords:
cryothermostat

fluorosilicate optical fibers

radiation resistance

gamma radiation

scattering.