Abstract
Patient recruitment and retention continue to present challenges in conducting clinical trials. The objectives of the study were to benchmark patient recruitment and retention practices across recent global clinical trials from a working group of biopharmaceutical companies and to re-visit the results from an earlier study published 7 years ago. The data collection focused on patient and site enrollment metrics and recruitment and retention tactics used for studies. Analyses were conducted comparing the results from 2012 and 2019. The results indicated that more studies met or exceeded planned enrollment than the previous research and global differences were observed in the present study for site activation rates and target to actual enrollment rates. Since an updated set of recruitment and retention tactics were evaluated in the present study, no comparisons were made to previous data. Researchers suggest further study that would examine usage and effectiveness of specific recruitment and retention tactics across global studies.
This is a preview of subscription content, log in to check access.
Access options
Buy single article
Instant access to the full article PDF.
US$ 39.95
Price includes VAT for USA
Subscribe to journal
Immediate online access to all issues from 2019. Subscription will auto renew annually.
US$ 189
This is the net price. Taxes to be calculated in checkout.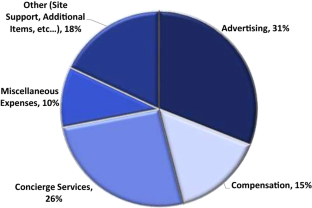 References
1.

Lai G, Gary T, Tilburt J, et al. Effectiveness of strategies to recruit underrepresented populations into cancer clinical trials. Clin Trials. 2006;3(2):133–41.

2.

Lamberti MJ, Mathias A, Myles JE, et al. Evaluating the impact of patient recruitment and retention practices. Therap Innov Regul Sci. 2012;46(5):573–80.

3.

Sung N, Crowley W, Genel M, et al. Central challenges facing the national clinical research enterprise. JAMA. 2003;289:1278–87.

4.

Treweek S, Lockhart P, Pitkelthy M, et al. Methods to improve recruitment to randomized controlled trials: Cochrane systematic review and meta-analysis. BMJ Open. 2013;3:3.

5.

Otobo E, Park S, Rogers J, et al. Reinventing inflammatory bowel disease (IBD) clinical trial recruitment using novel digital medicine tools. Gastroenterology. 2013;156(3):S28. https://doi.org/10.1053/j.gastro.2019.01.091.

6.

Weng C, Bigger JT, Busacca L. Comparing the effectiveness of a clinical registry and a clinical data warehouse for supporting clinical trial recruitment: a case study. AMIA Ann Symp Proc Arch. 2010;2010:867–81.

7.

Stergiopoulos S, Michaels D, Lopez Kunz B, et al. Measuring the impact of patient engagement and patient centricity in clinical research and development. Therap Innov Regul Sci. 2019. https://doi.org/10.1177/2F2168479018817517.

8.

Housman LT. "I'm Home(screen)": Social media in health care has arrived. Clin Ther. 2017;39(11):2189–95. https://doi.org/10.1016/j.clinthera.2017.10.007.

9.

Nash E, Gilroy D, Srikusalanukul W, et al. Facebook advertising for participant recruitment into a blood pressure clinical trial. J Hypertens. 2017;35(12):2527–31. https://doi.org/10.1097/HJH.0000000000001477.

10.

Spoelstra S, Sikorskii A, Given C. Adult cancer patient recruitment and enrollment into cell phone text message trials. Telemed J E-Health. 2016;22(10):836–42. https://doi.org/10.1089/tmj.2015.0263.

11.

Krischer J, Cronholm P. Burroughs C Experience with direct-to-patient recruitment for enrollment into a clinical trial in a rare disease: a web-based study. J Med Internet Res. 2017;19(2):e50.

12.

Getz K, Campo R. New benchmarks characterizing growth in protocol design complexity. Therap Innov Regul Sci. 2018;52(1):22–8. https://doi.org/10.1177/2F2168479017713039.

13.

Getz K, Sethuraman V, Rine J, et al. Assessing patient participation burden based on protocol design characteristics. Therap Innov Regul Sci. 2019. https://doi.org/10.1177/2F2168479019867284.

14.

Ali S, Egunsola O, Babar Z, et al. Clinical trials in Asia: a World Health Organization database study. Perspect Clin Res. 2019;10(3):121–4.

15.

Dece-Gomez HL, Pinto JA, Casteneda C, et al. Current barriers for developing clinical research in Latin America: a cross-sectional survey of medical oncologists. Clin Res Trials. 2015;1(2):22–8.
Ethics declarations
Conflict of interest
No conflicts of interest.
Additional information
Publisher's Note
Springer Nature remains neutral with regard to jurisdictional claims in published maps and institutional affiliations.
About this article
Cite this article
Lamberti, M.J., Smith, Z., Henry, R. et al. Benchmarking Patient Recruitment and Retention Practices. Ther Innov Regul Sci (2020). https://doi.org/10.1007/s43441-020-00186-4
Received:

Accepted:

Published: